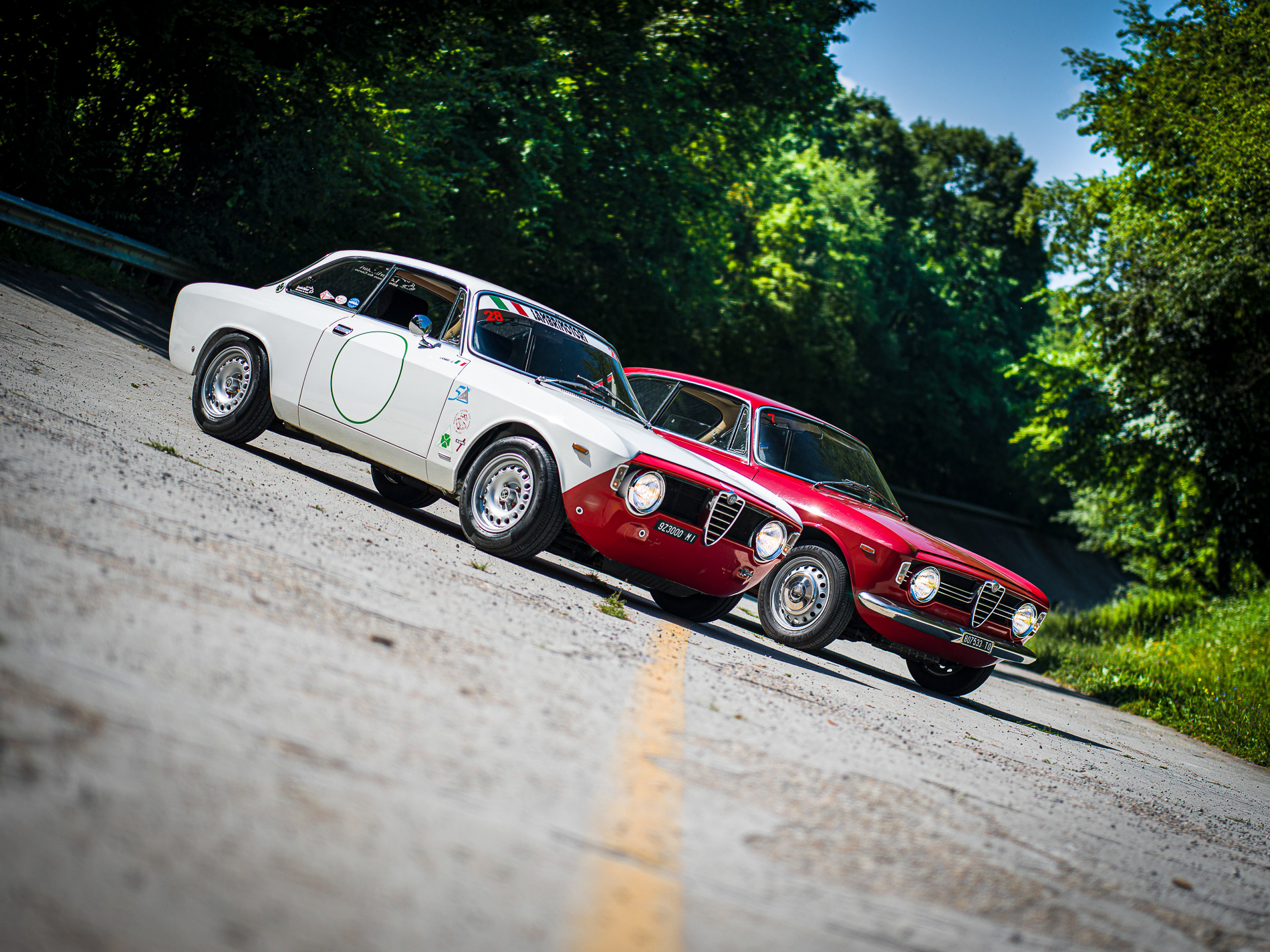 Monza, July, a tipically hot summer day.
When we talked with our friends, true enthusiasts collectors, about the idea of creating some photo-stories about iconic Alfa Romeo models, our first thought went to Monza Circuit, one of the most famous in the world, located just few miles from Milano where Alfa where built since 1910 to the early 2000s.
We arrived at Monza Circuit driving two stunning examples of Alfa Romeo Giulia Gt Veloce, one built in 1967, incredibly preserved in its original red paint and in perfect conditions with original Italian plates, and the other one, built in 1966, presented in a superb racing livery and prepared for historic competitions at maximum level by its owner Giuseppe, a very well renown mechanic specialist.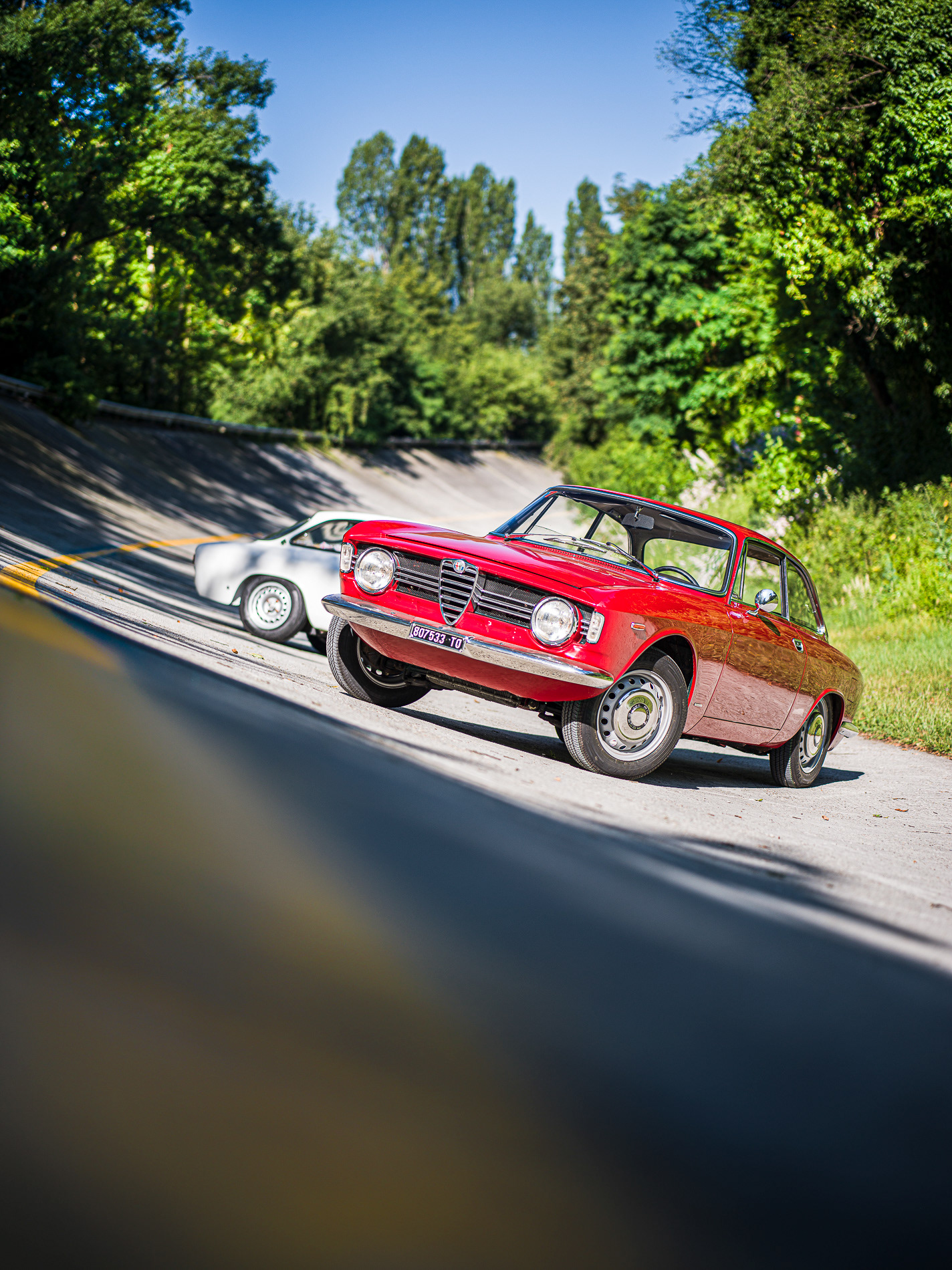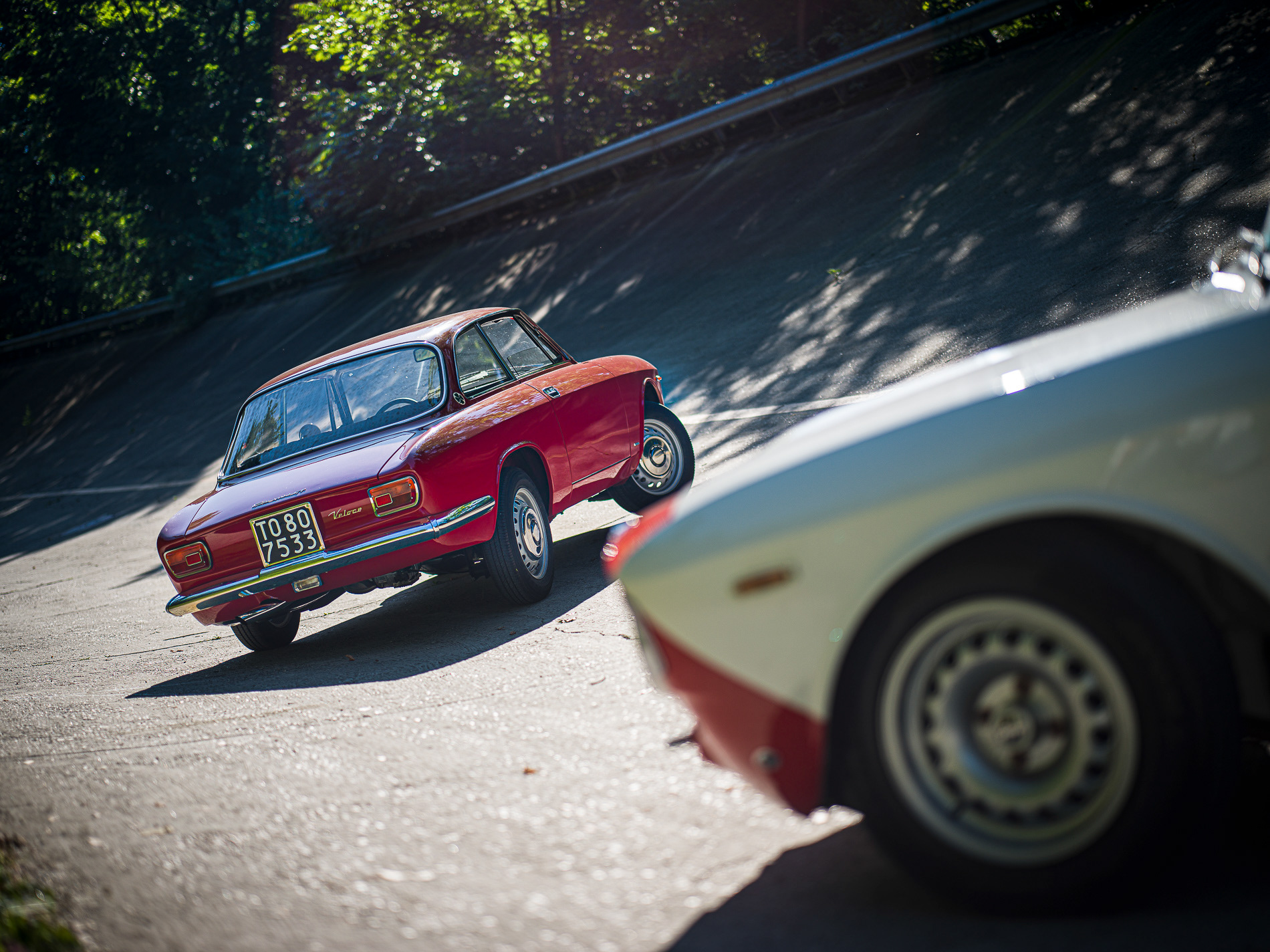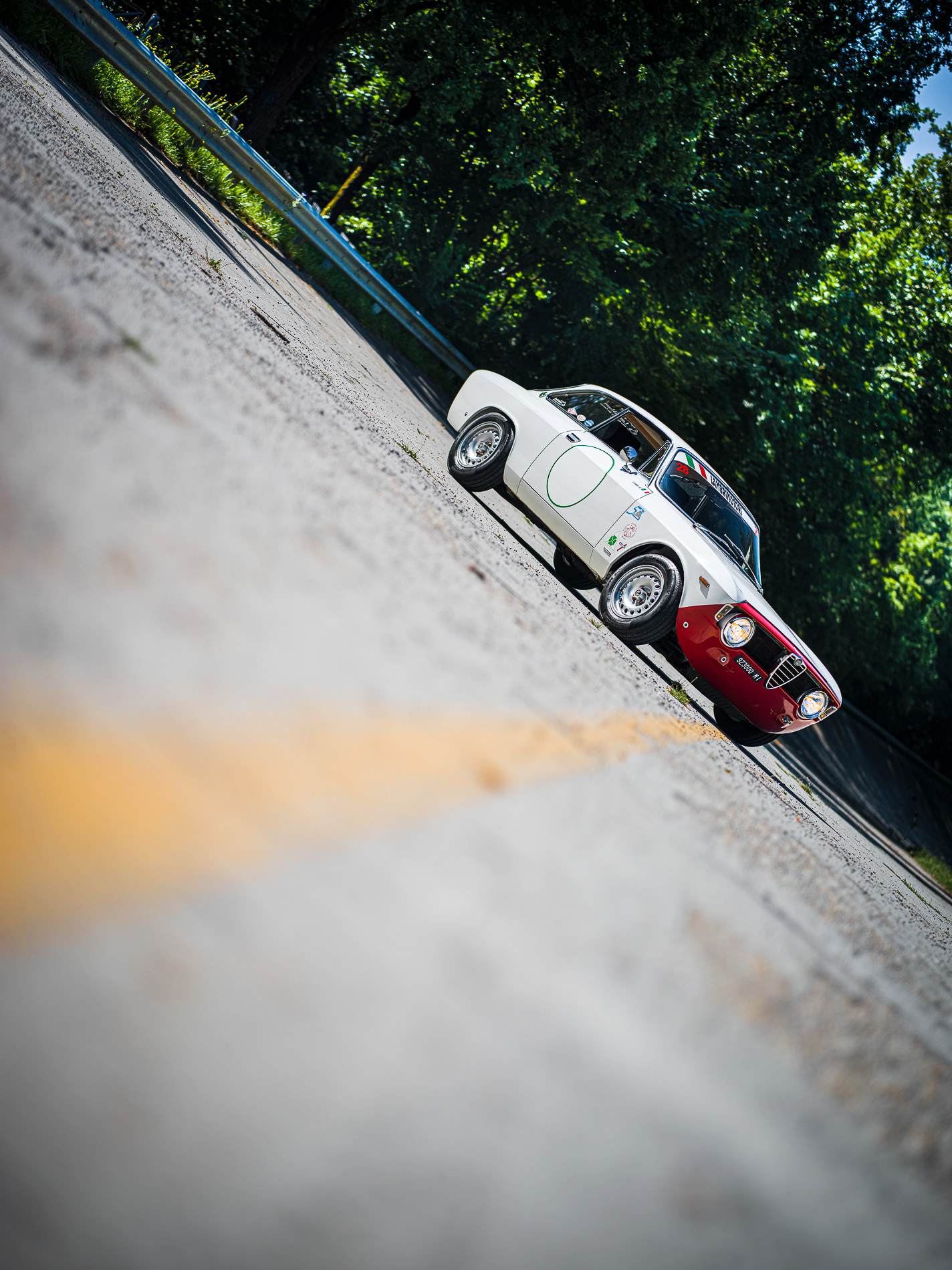 Monza, the Temple of Speed, was built by Automobile Club of Milan in just 3 months in 1922 , few years after the Alfa Romeo foundation, a long story of motorsport, so many incredible cars, so many victories, starting with the P2, world champion in 1925 driven by Gastone Brilli Peri. In nearly 100 years many changes and modifications were done but the main part is still there, and its magical charm is stronger than ever. In 1952 a new high speed ring was added to the circuit with the two famous "sopraelevata" curves that were used in competitions for more than 50 years before being abandoned. The north and south curves of the ring are breathtaking. Their monstrous inclination makes almost impossible to stand up on your feet, and racing cars had to make them only at full throttle. "You had to take it at full speed otherwise you knew you were going to die" Clay Regazzoni stated many years ago to an astonished journalist.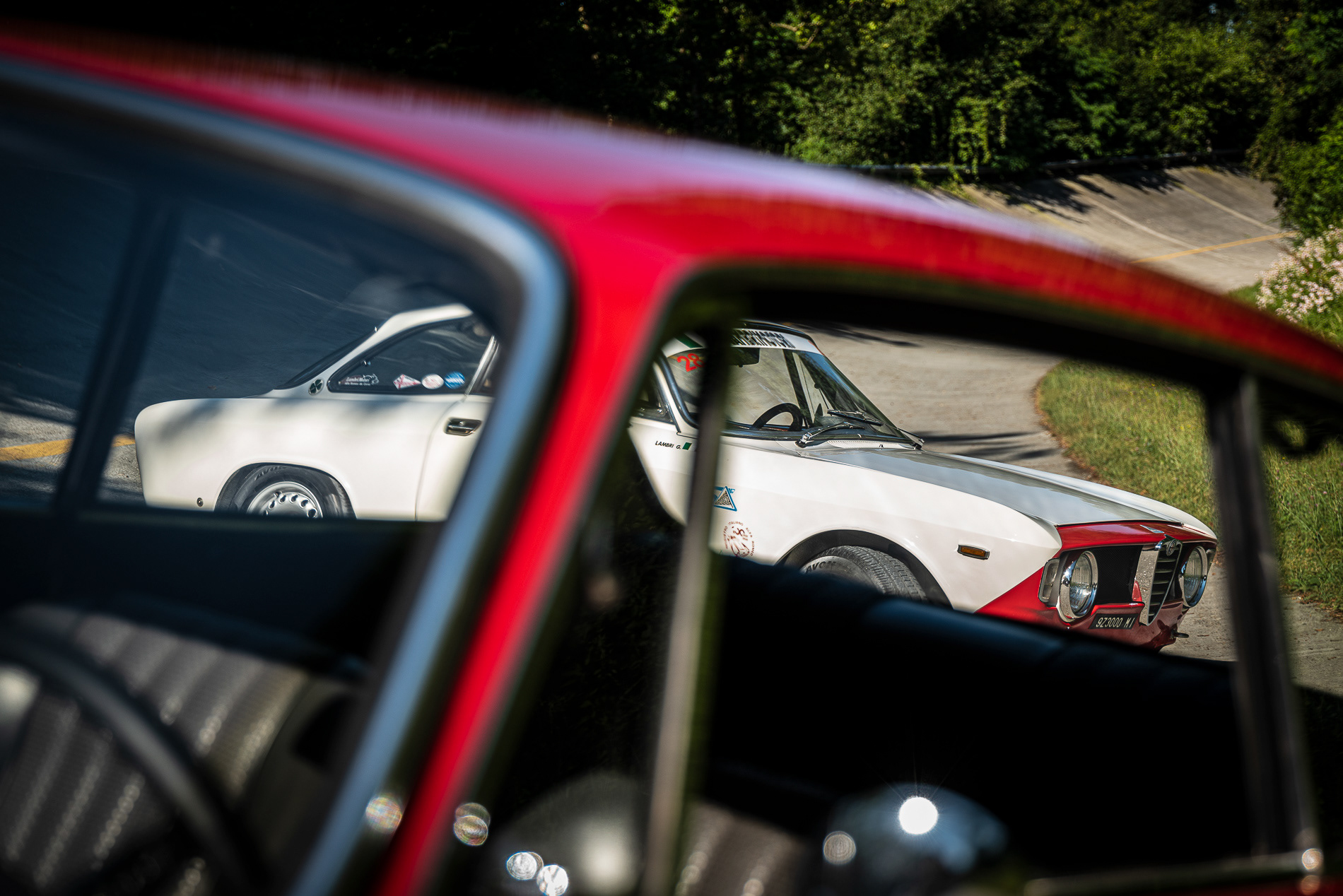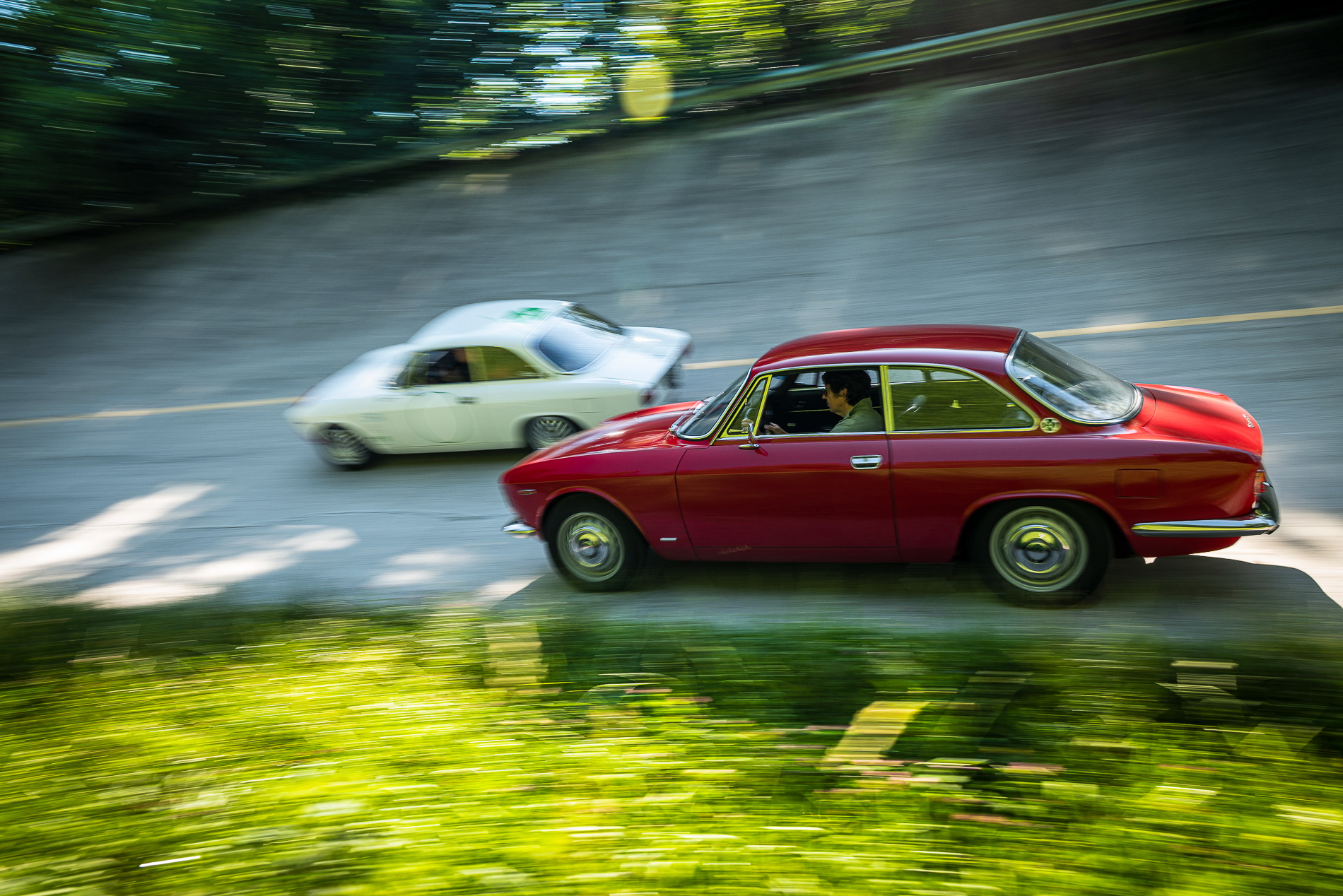 We start shooting and time fly, we decided to transfer the set into the modern part of the Circuit, where every year takes place the Italian Formula One Grand Prix. Pit Lane first and Variante Ascari after, we continue to work in perfect silence, only few words on our portable radios to coordinate the team. Under the sun, the suggestion is so strong that you can hear the sound of a racing car coming from the woods or maybe you are just dreaming with open eyes.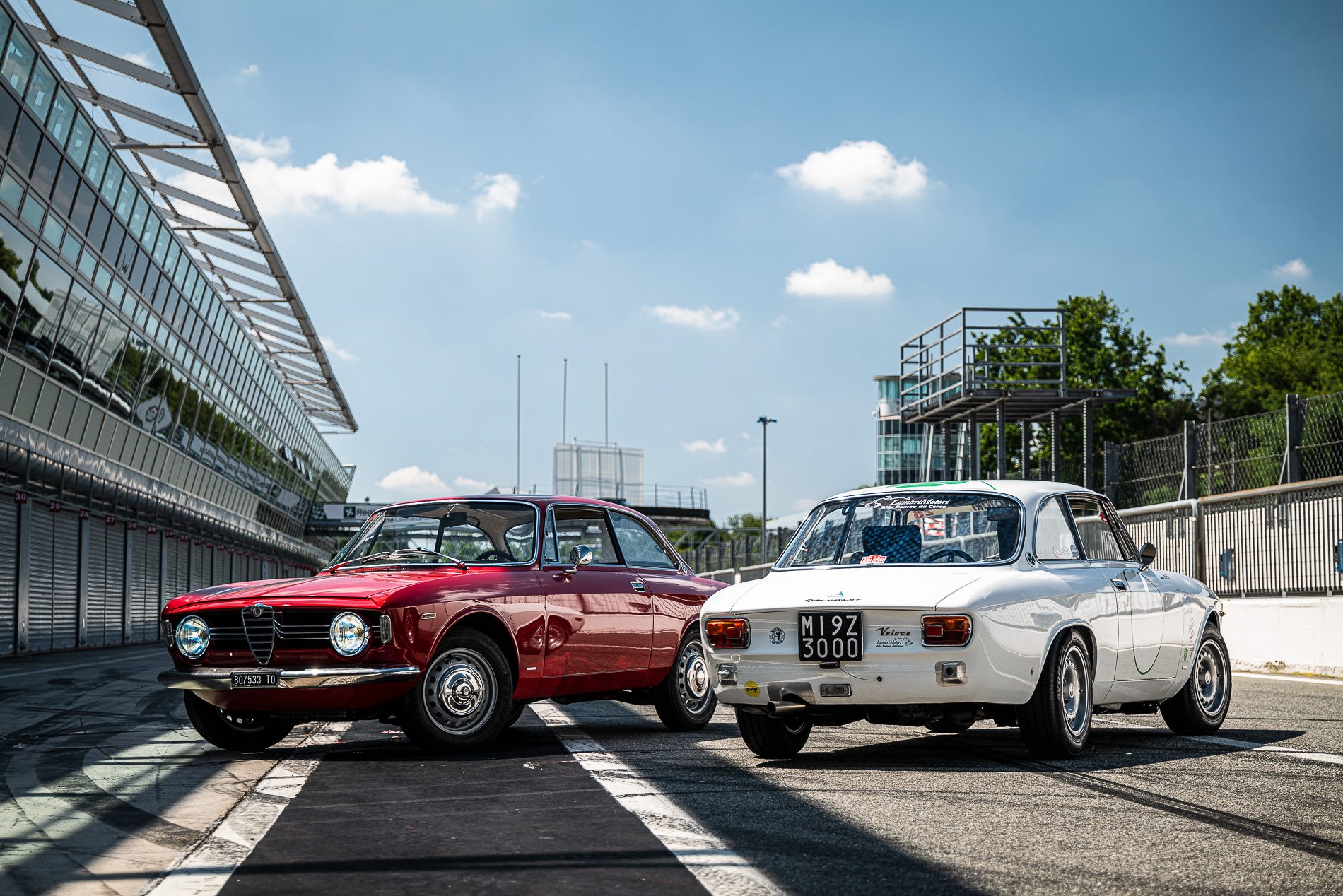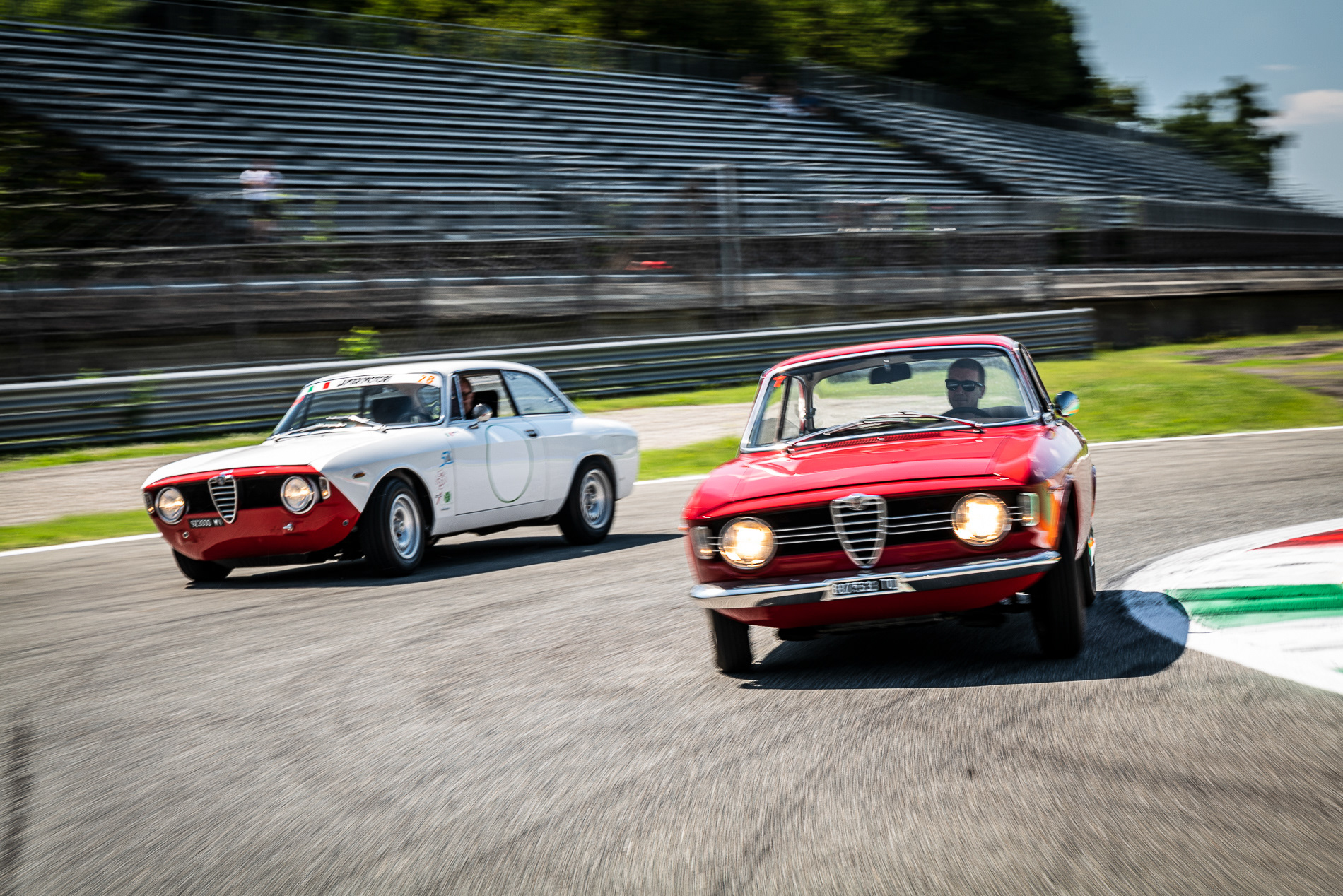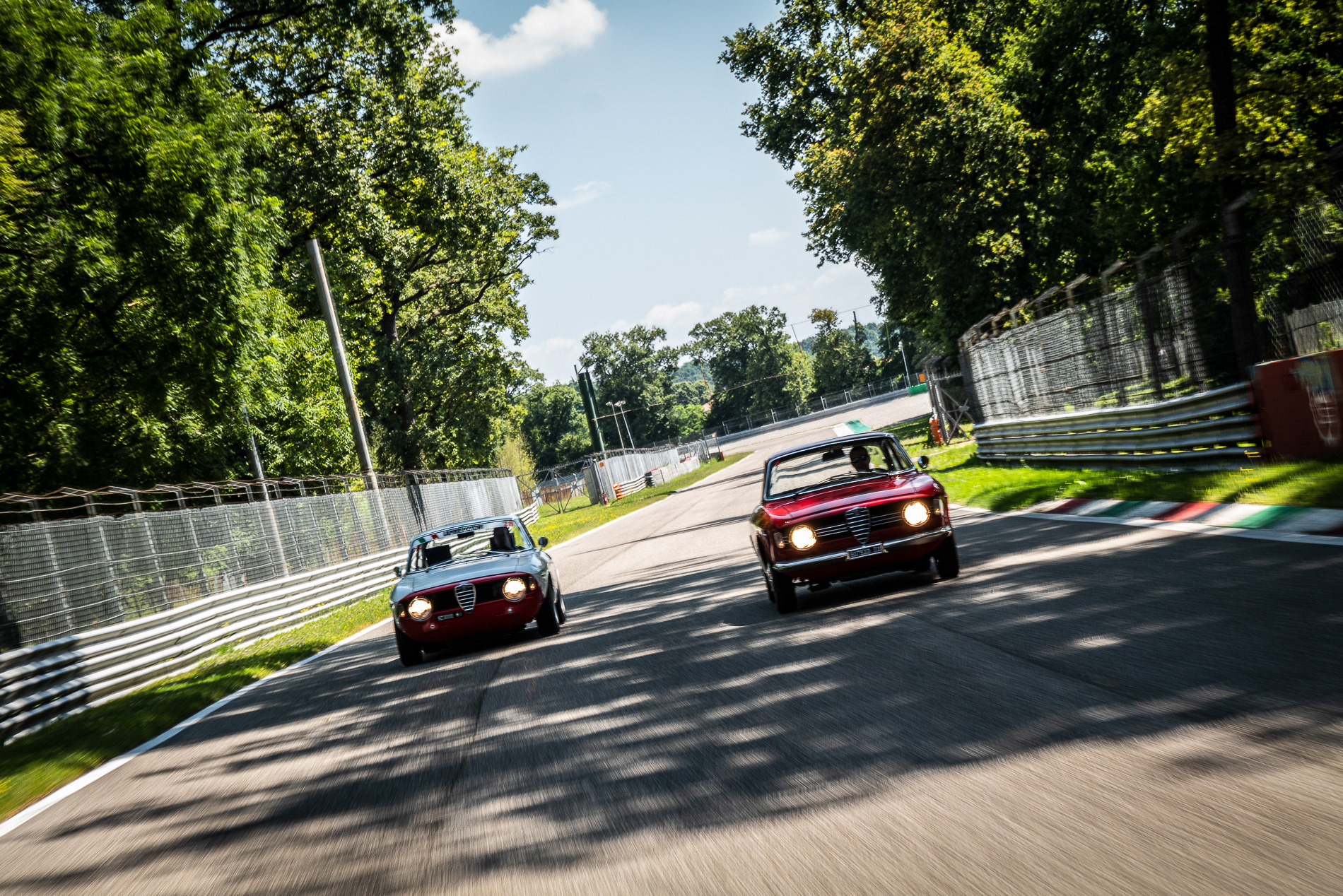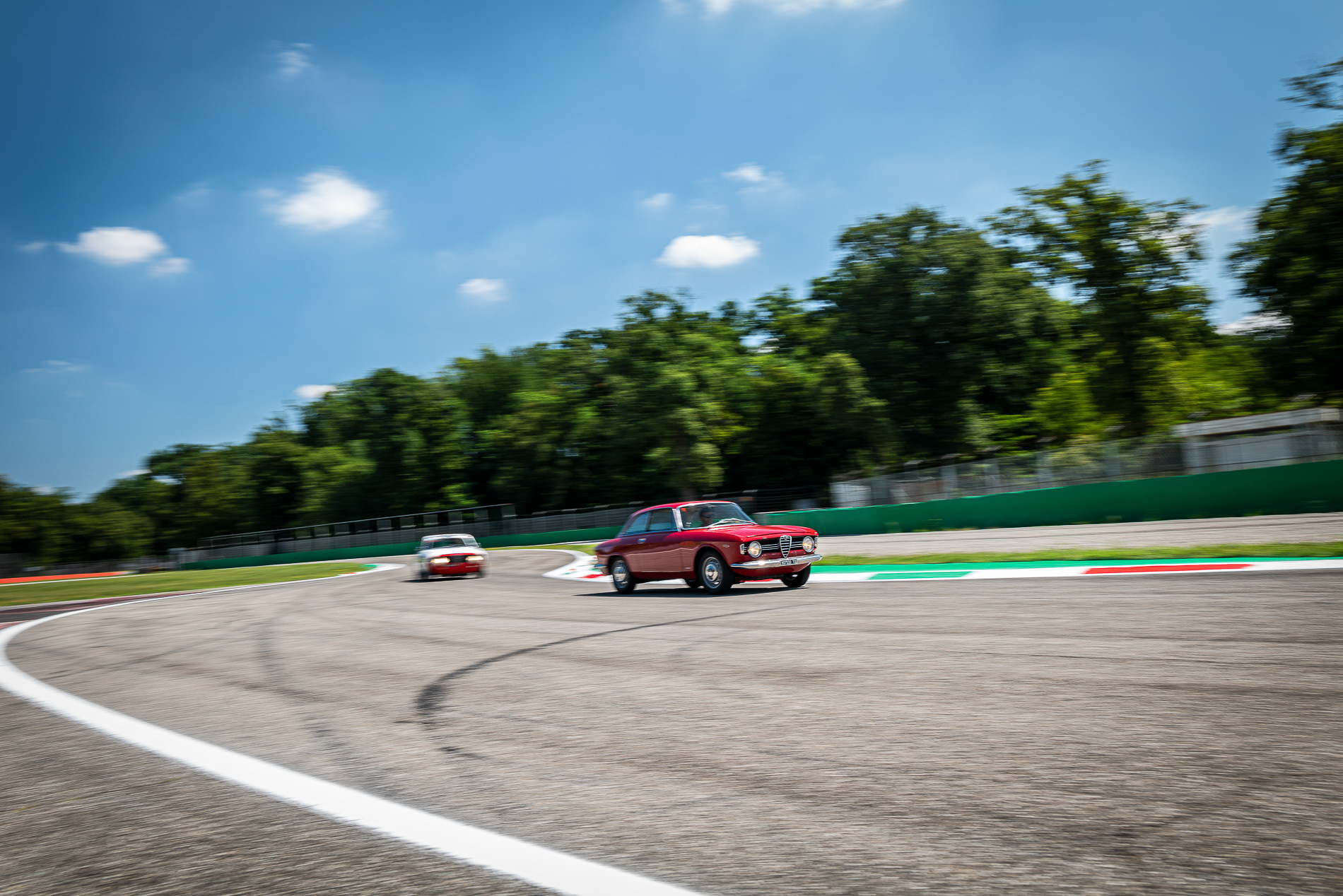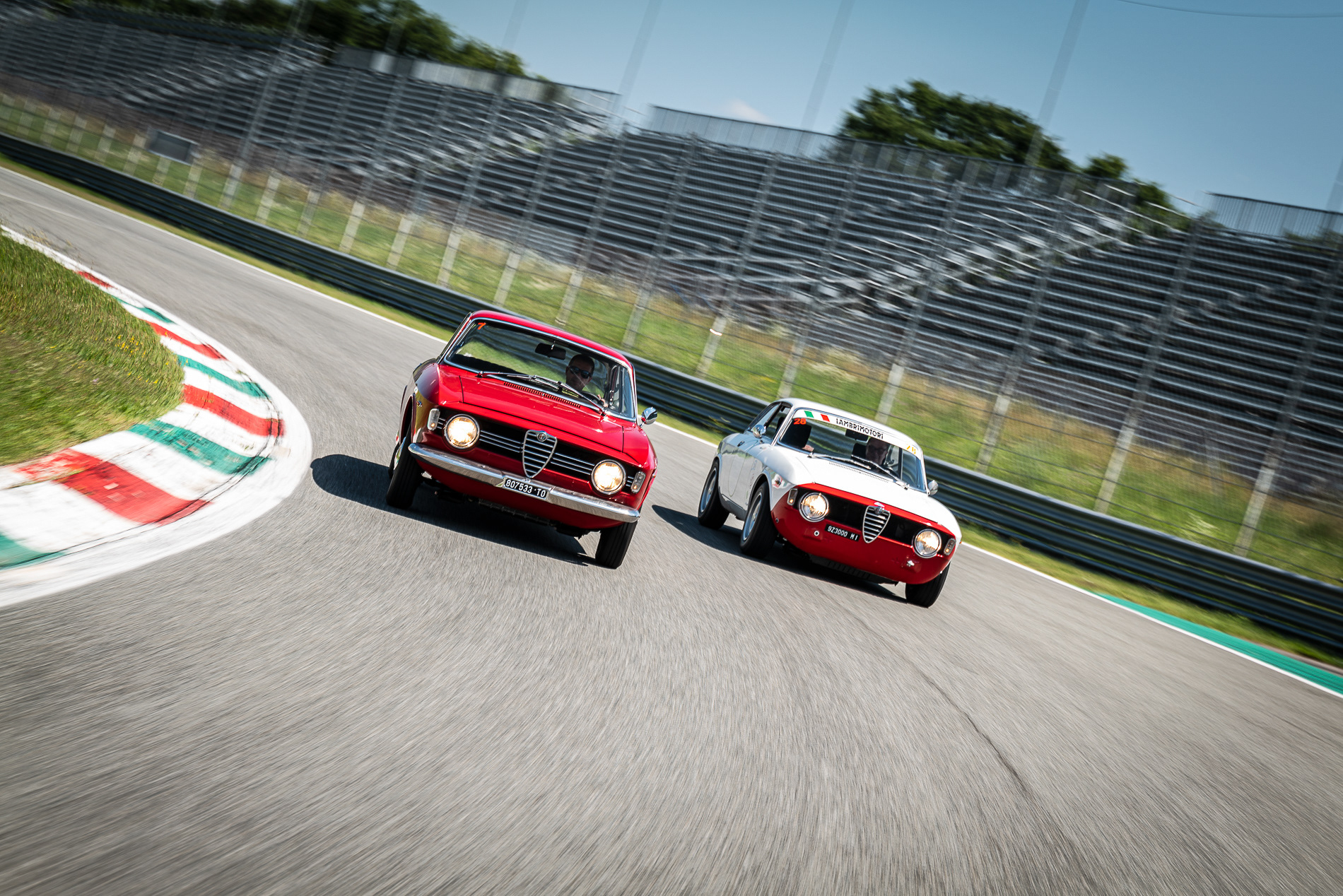 The last part of day we spent along another abandoned part of the Circuit that was built 50s together with the "Sopraelevata". It is difficult to believe that such an incredible piece of motorsport history lies partially covered by grass and plants, and it seems even more incredible if you think you are in Italy the land where all began. The atmosphere here is even more magic, the late afternoon sunlight is giving its best and Luca is inspired by this unexpected scenario but everyone is getting a little tired by the long day and we start talking about going back home.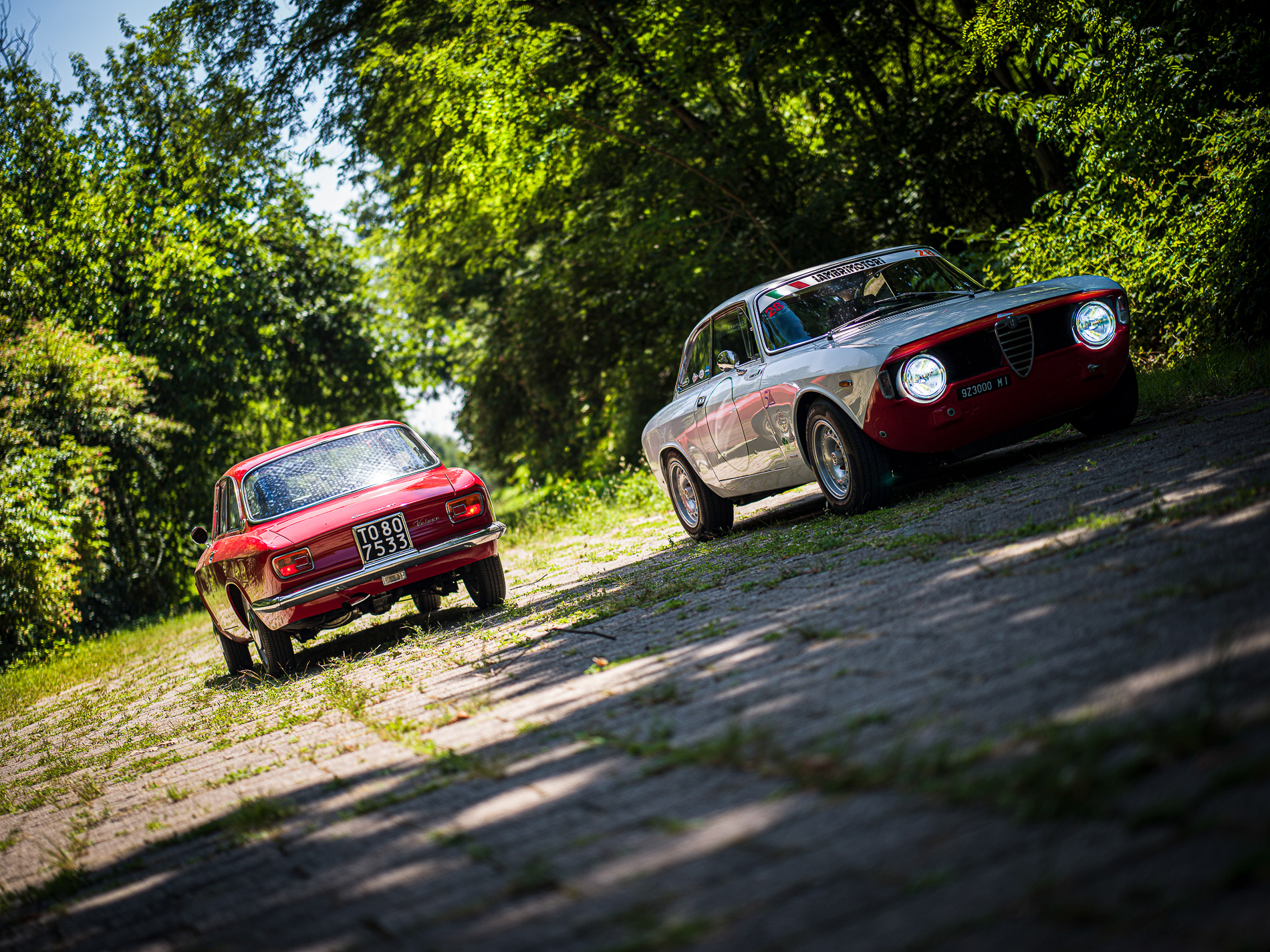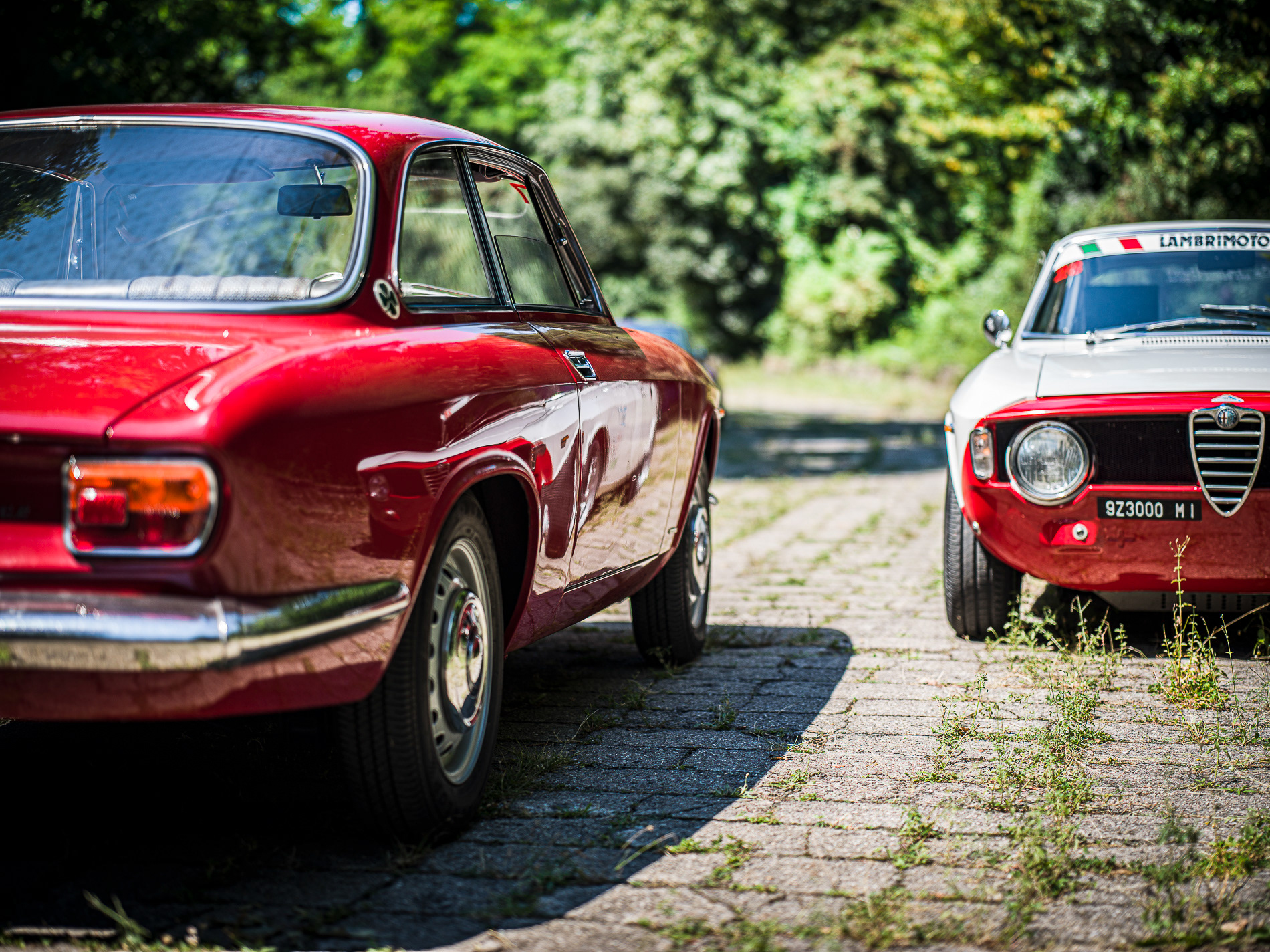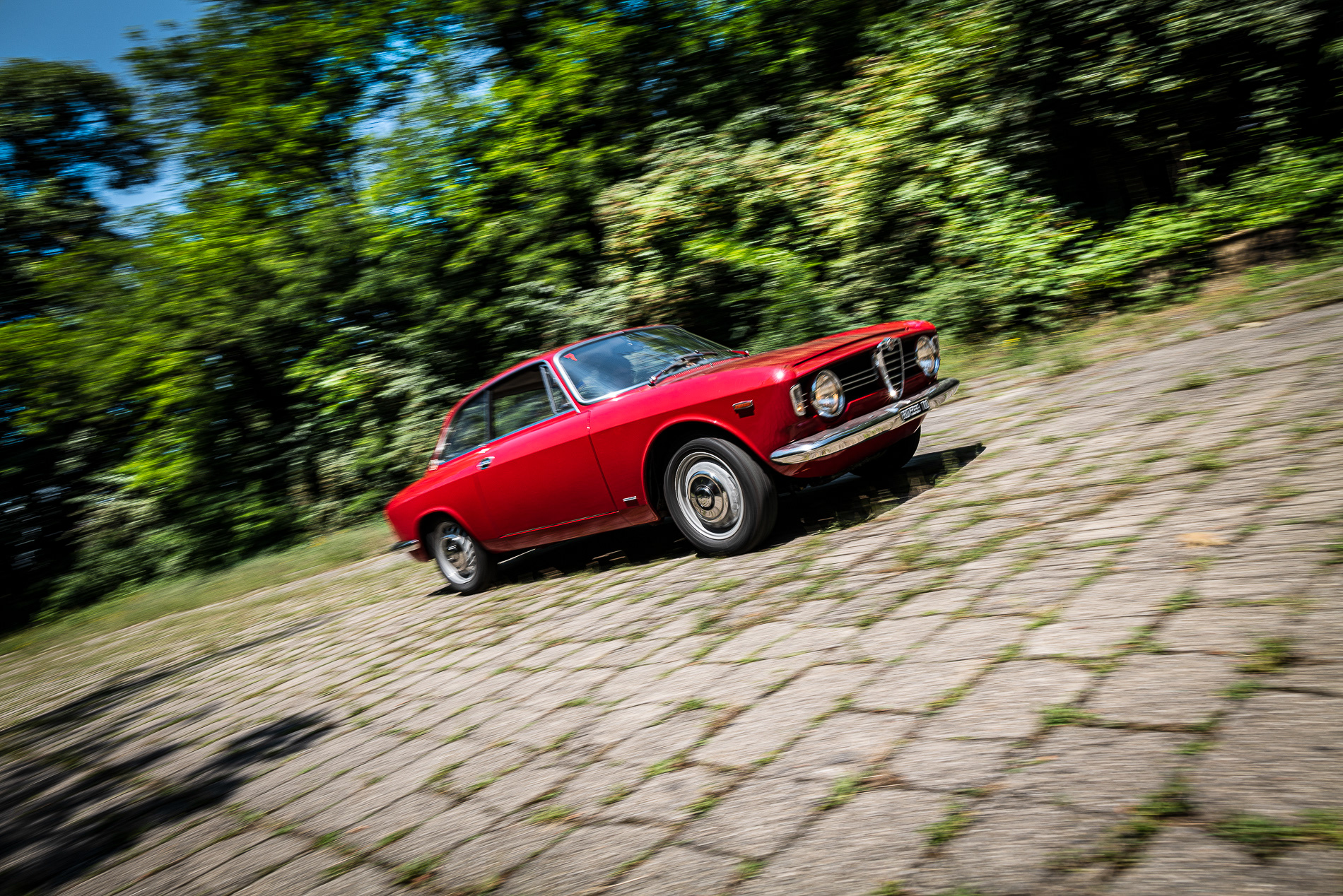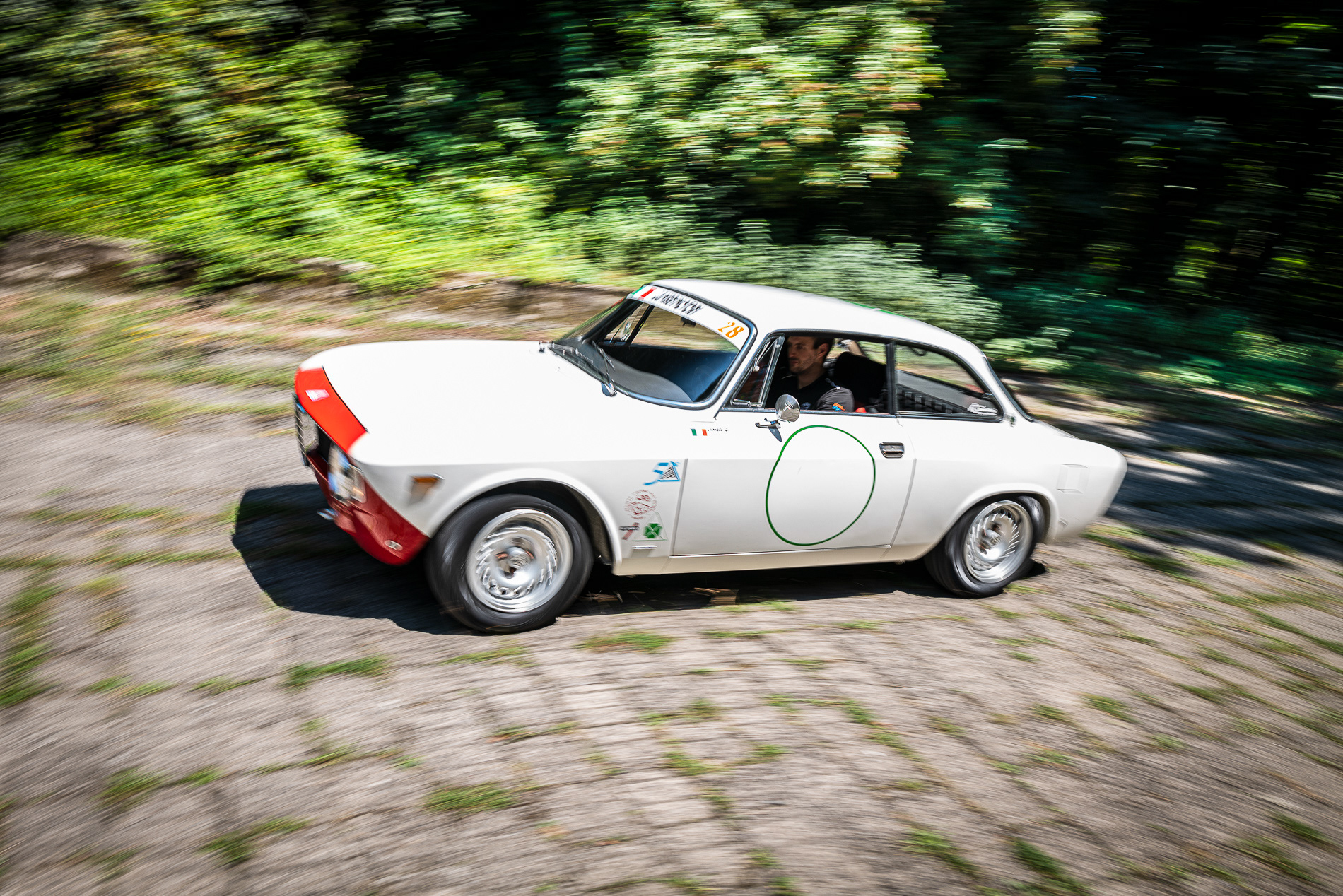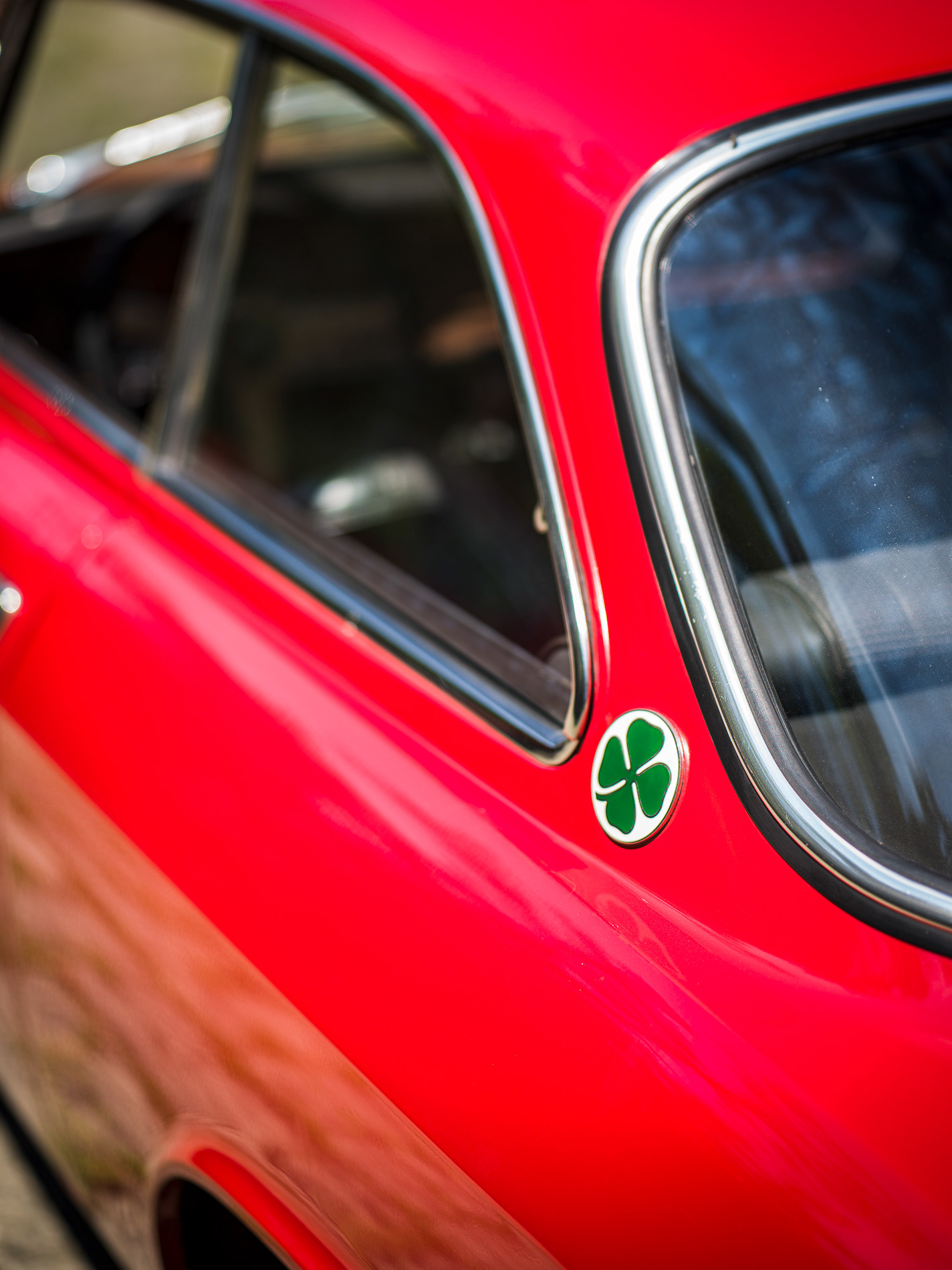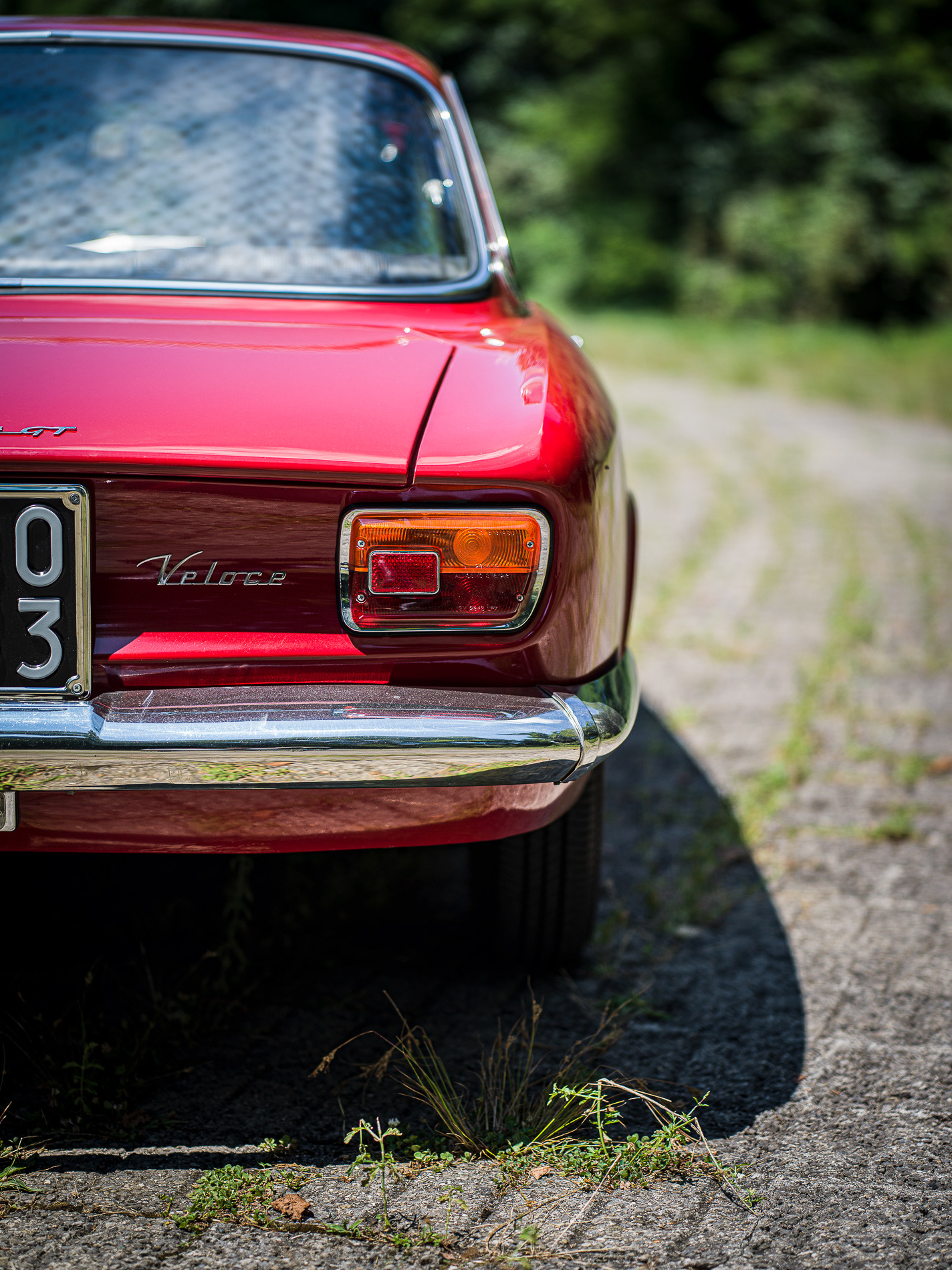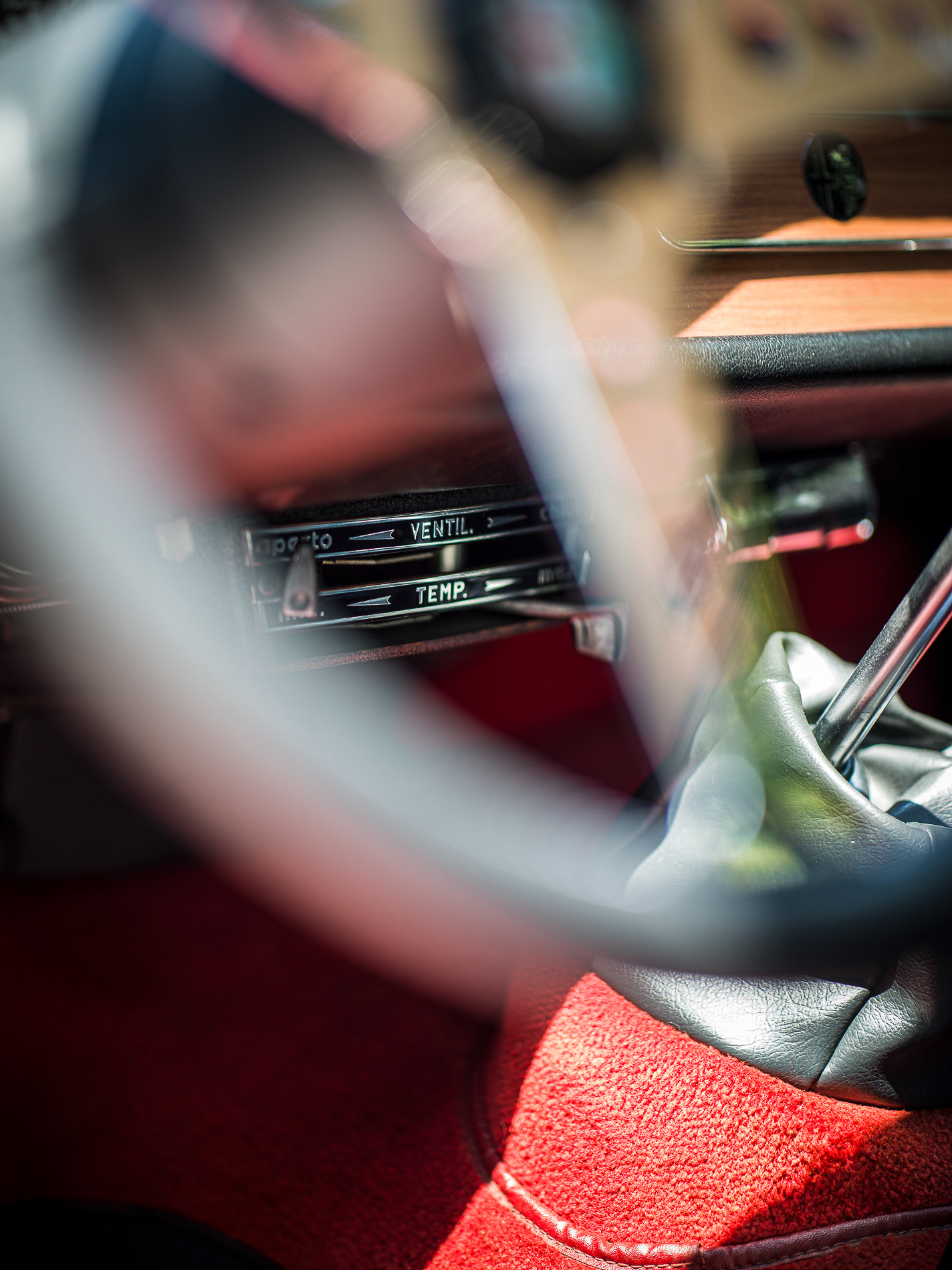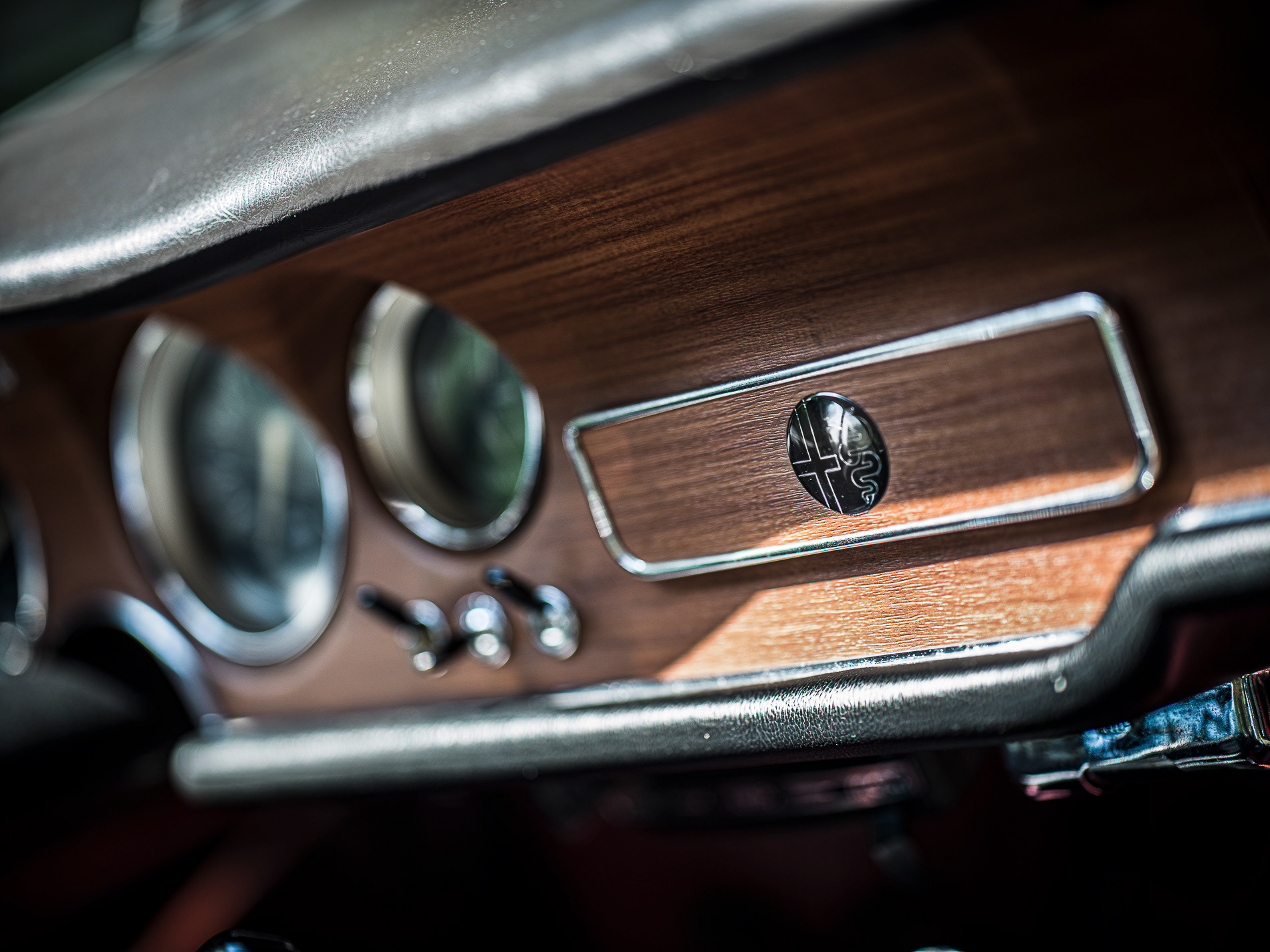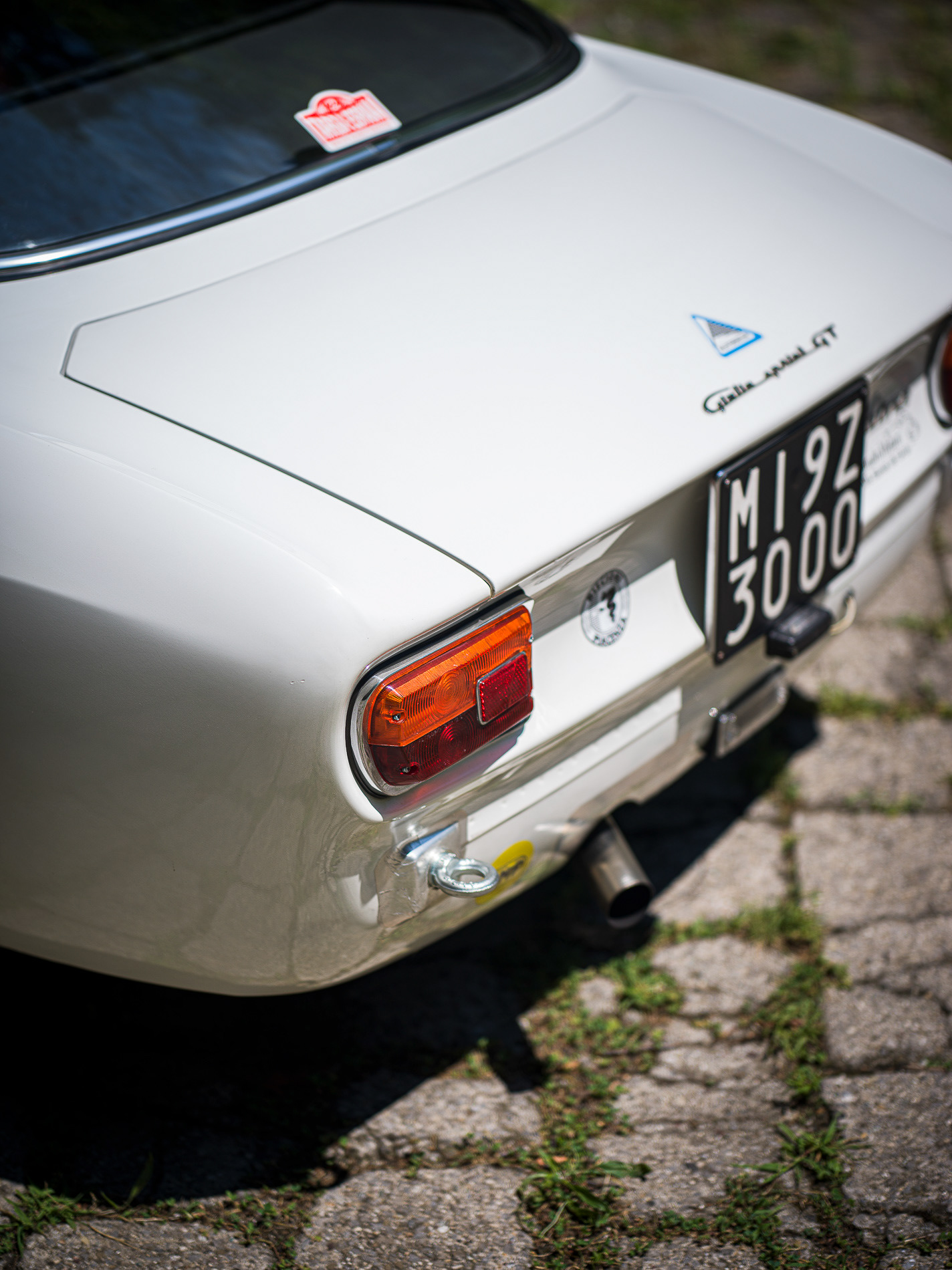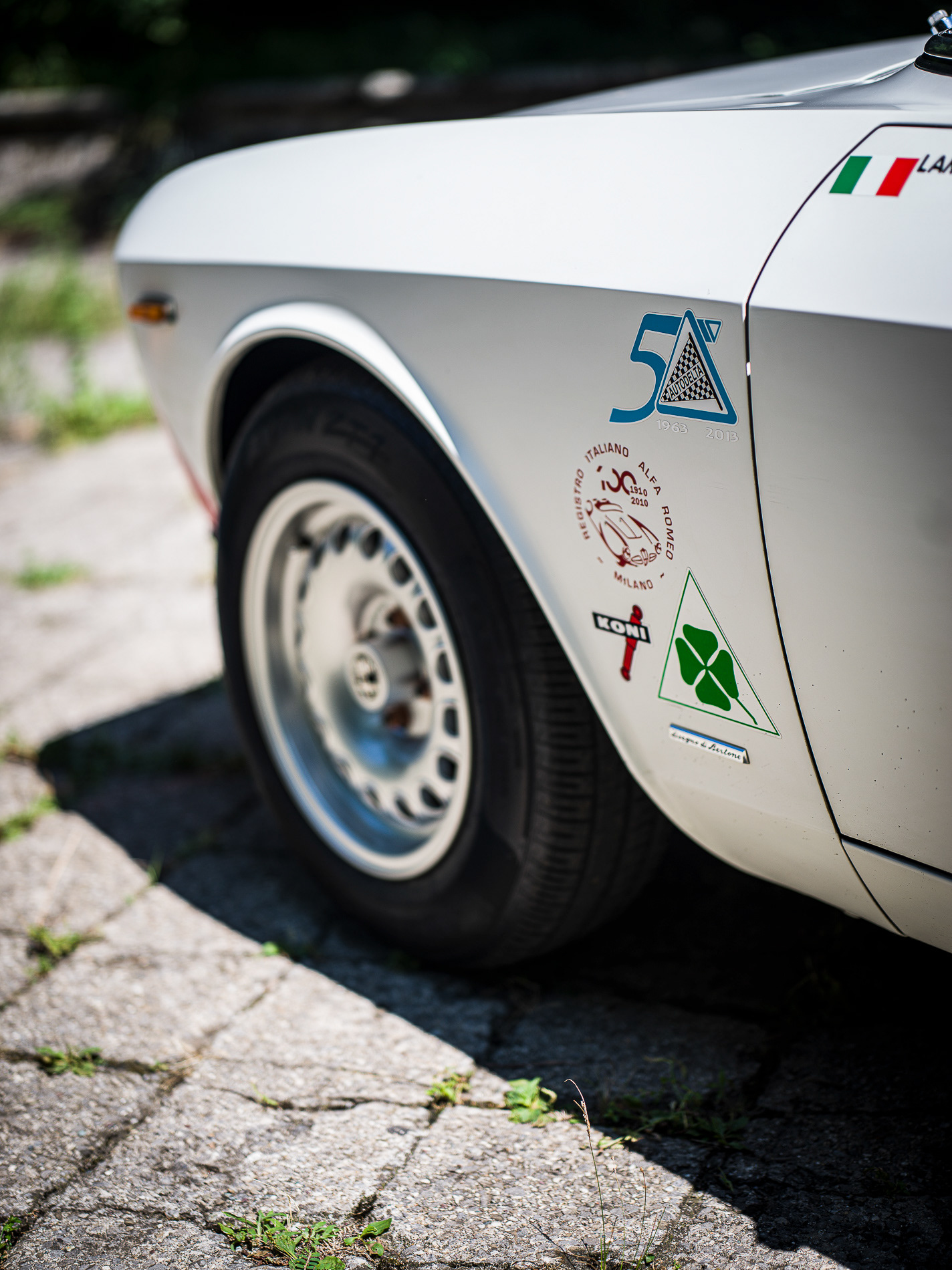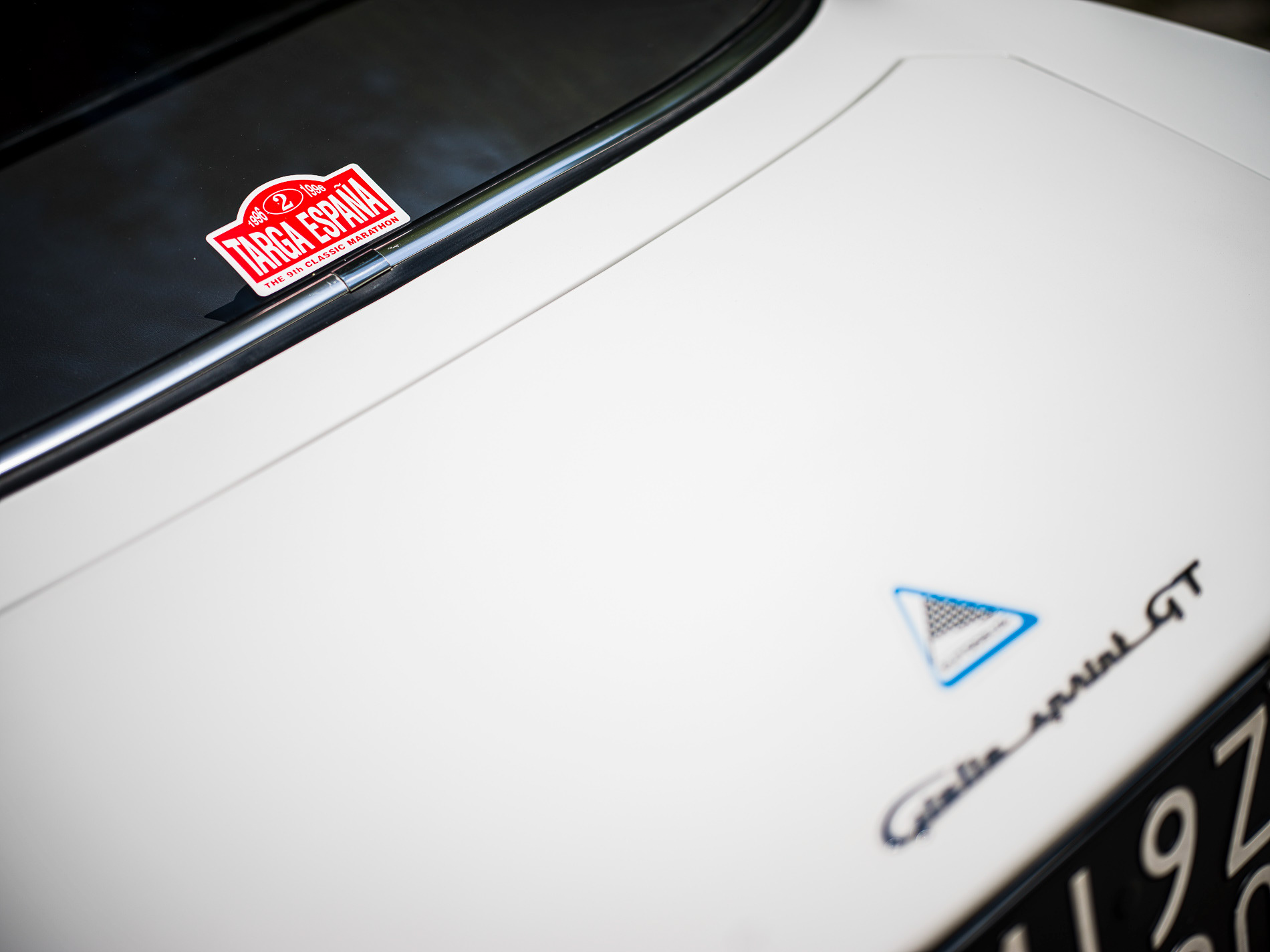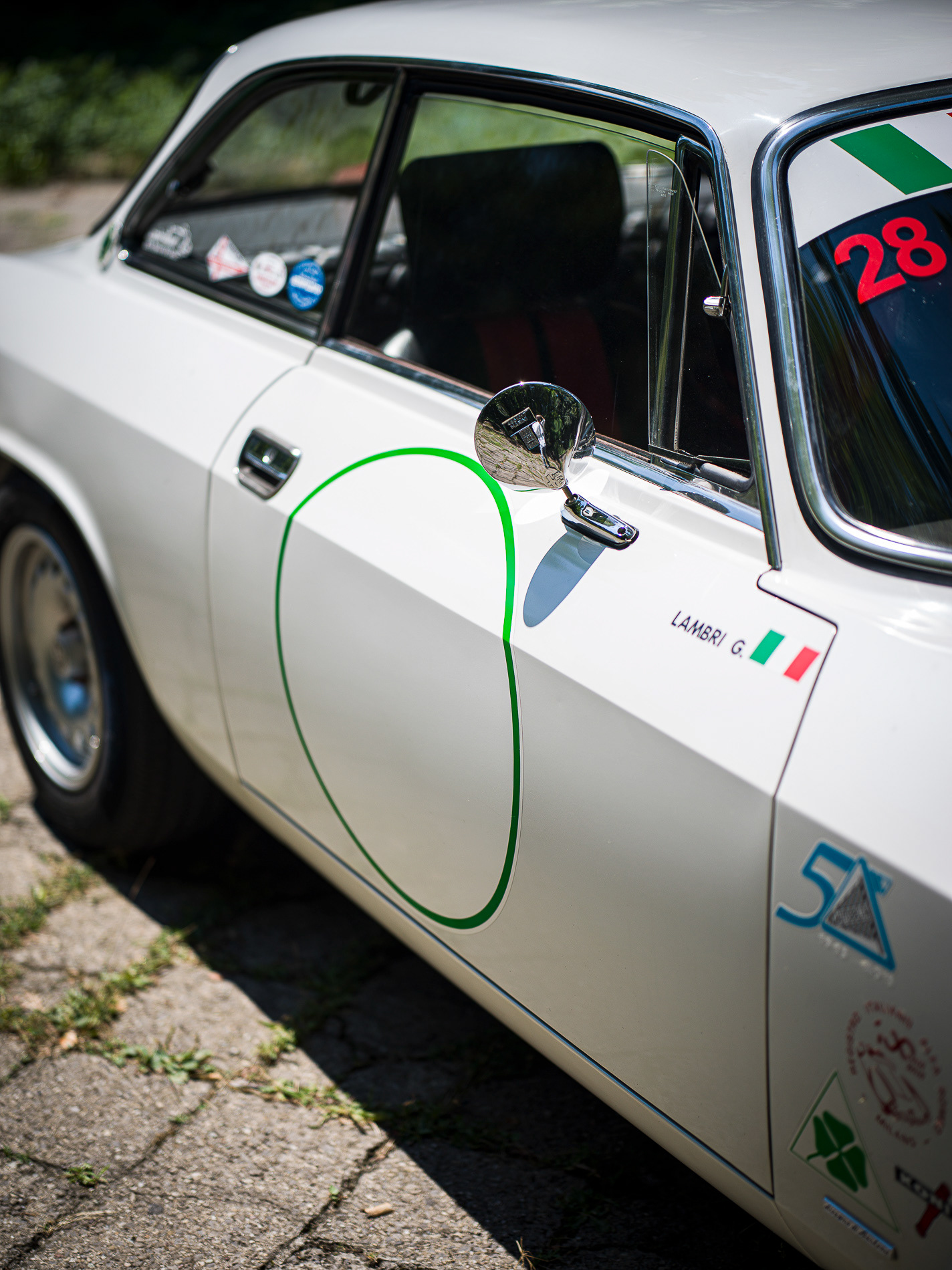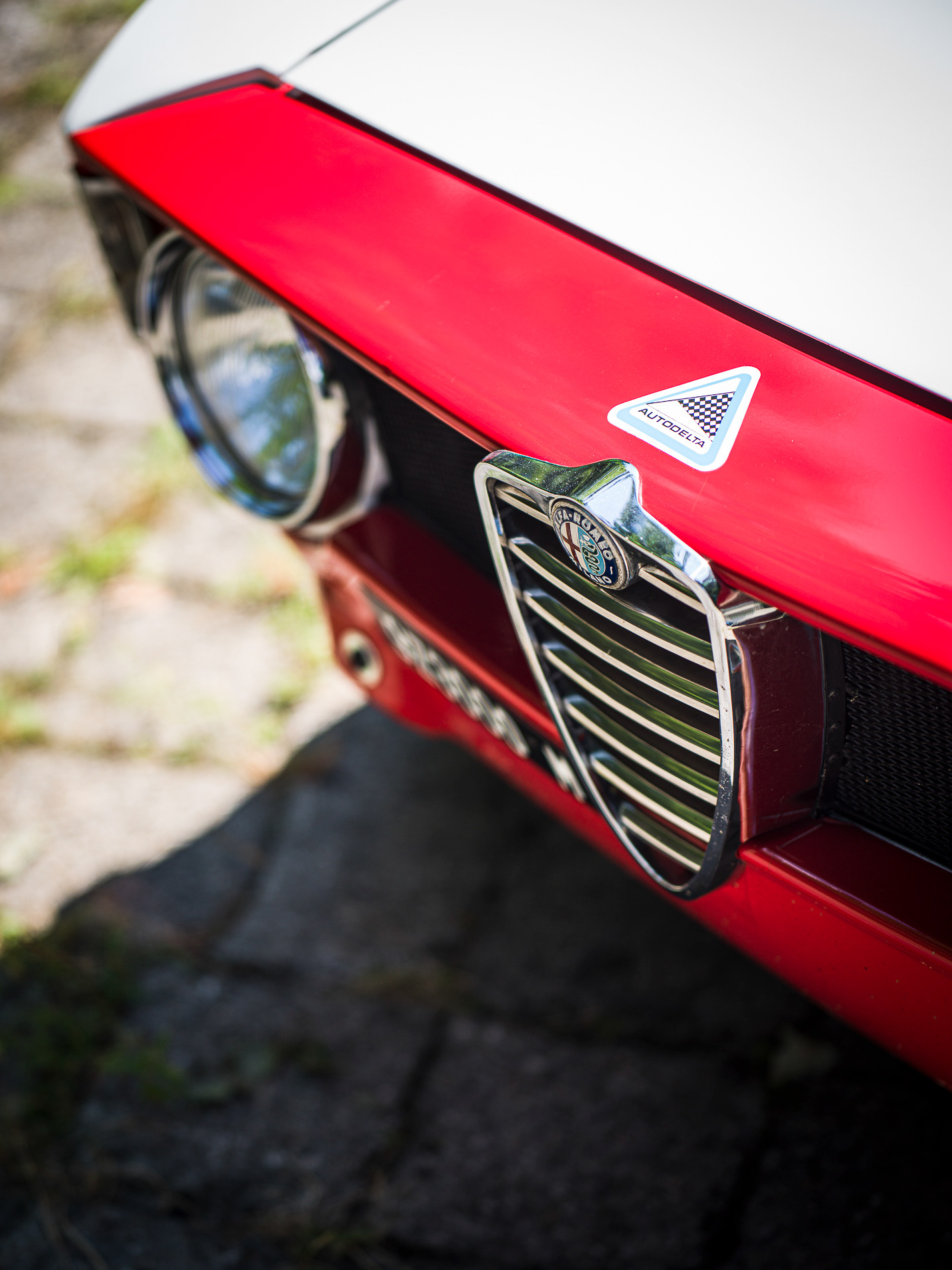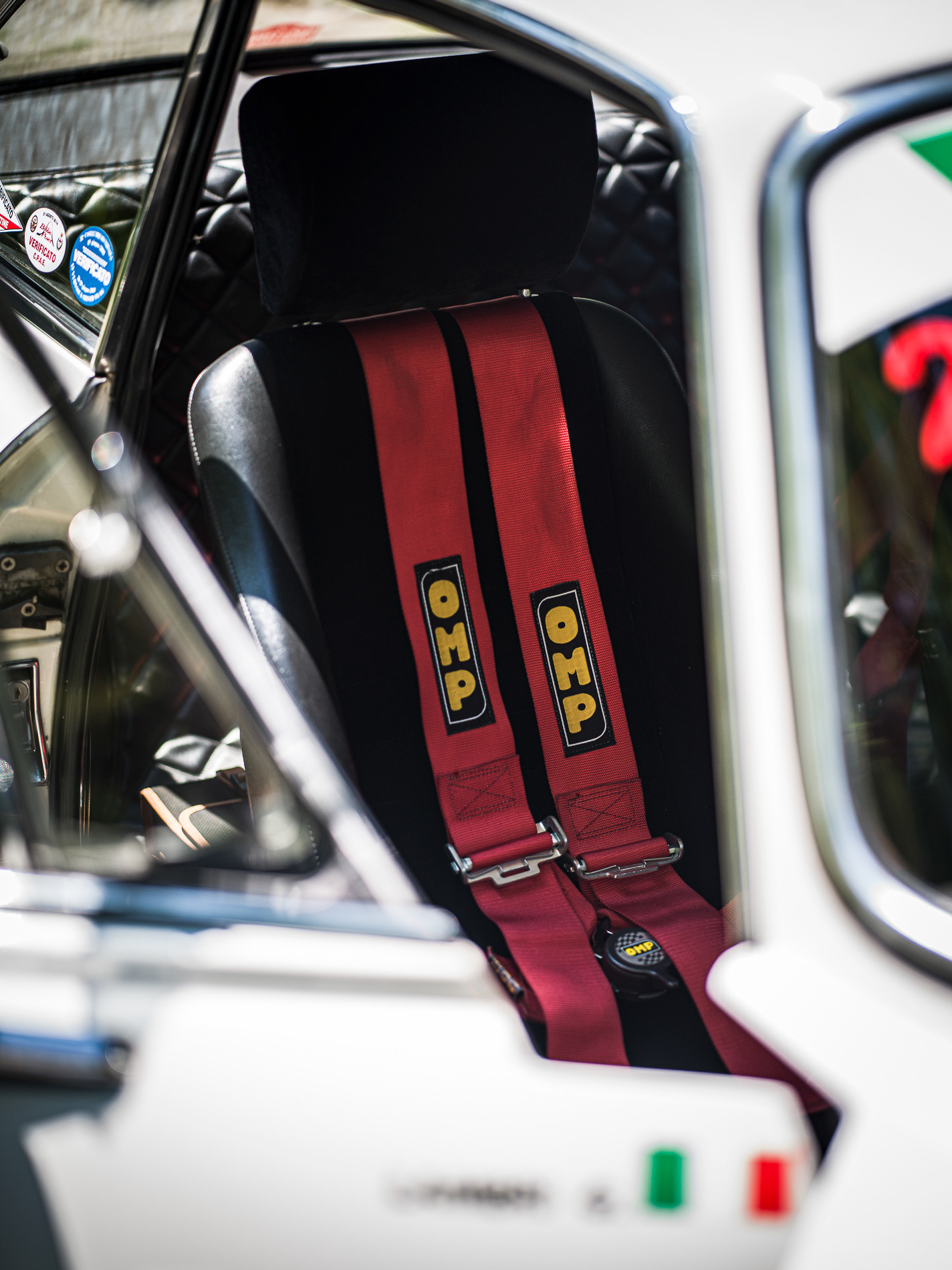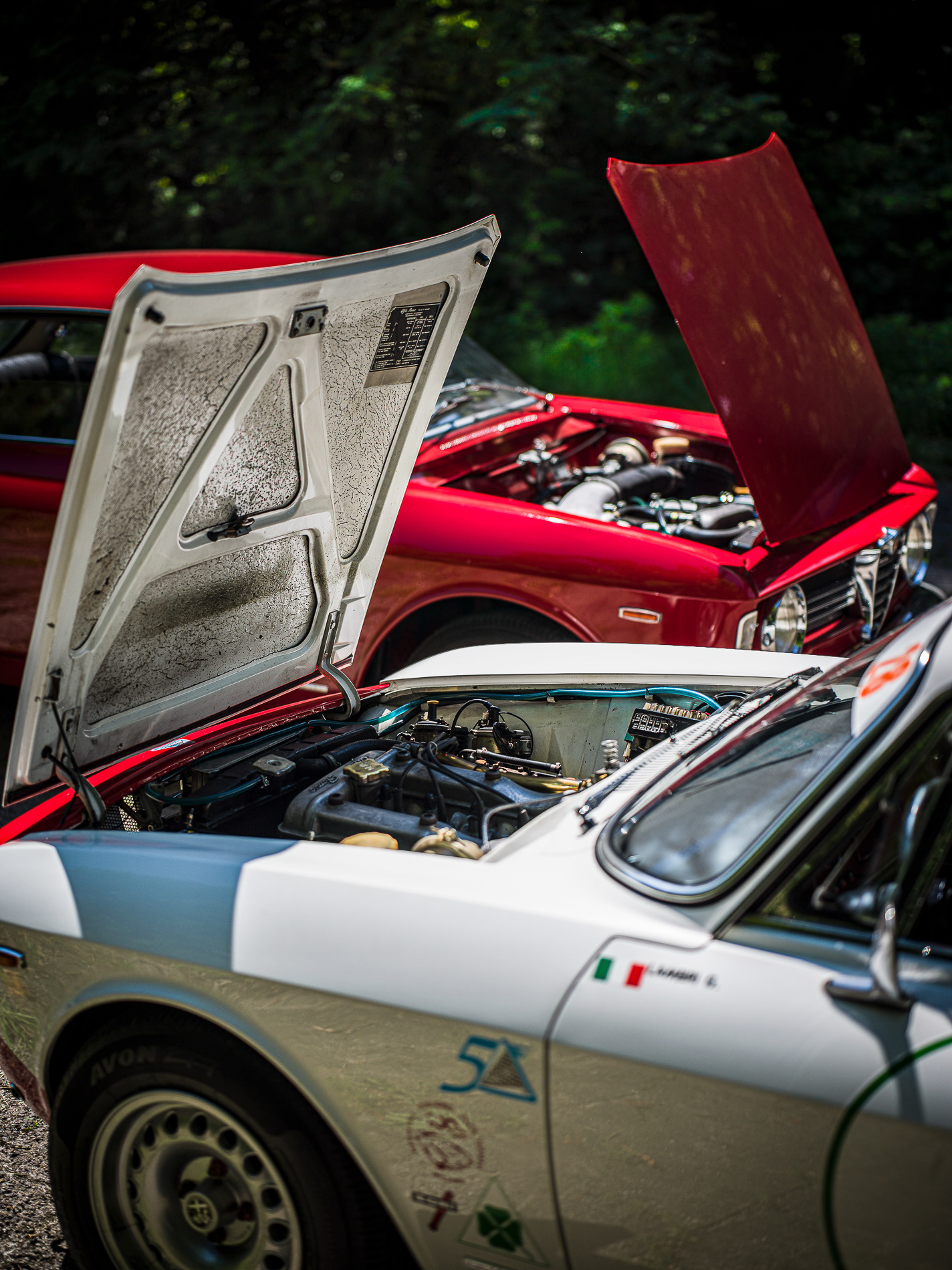 But when we were already packing, Luca had an intuition and he whispers to my ear that he want to try something, something that was still to be captured. We look each other and we understand without speaking. In addition to the Giulia GT Veloce we also had three stunning and rare Zagato: two SZ ES30 (just over 700 were produced) and a Junior 1600 Zagato (only 402  were produced) which differs mainly from the 1300cc for having a tail longer than 14 cm.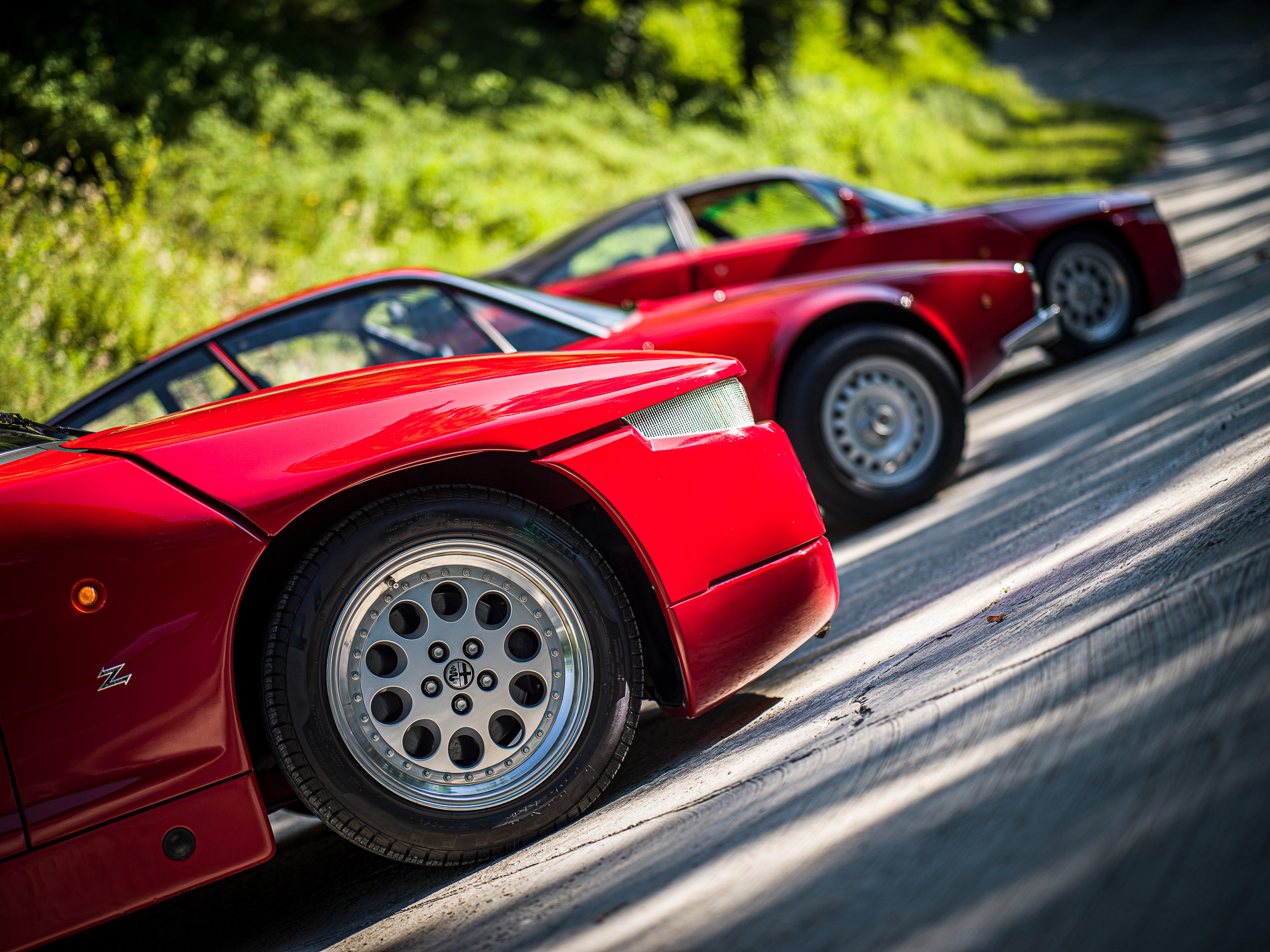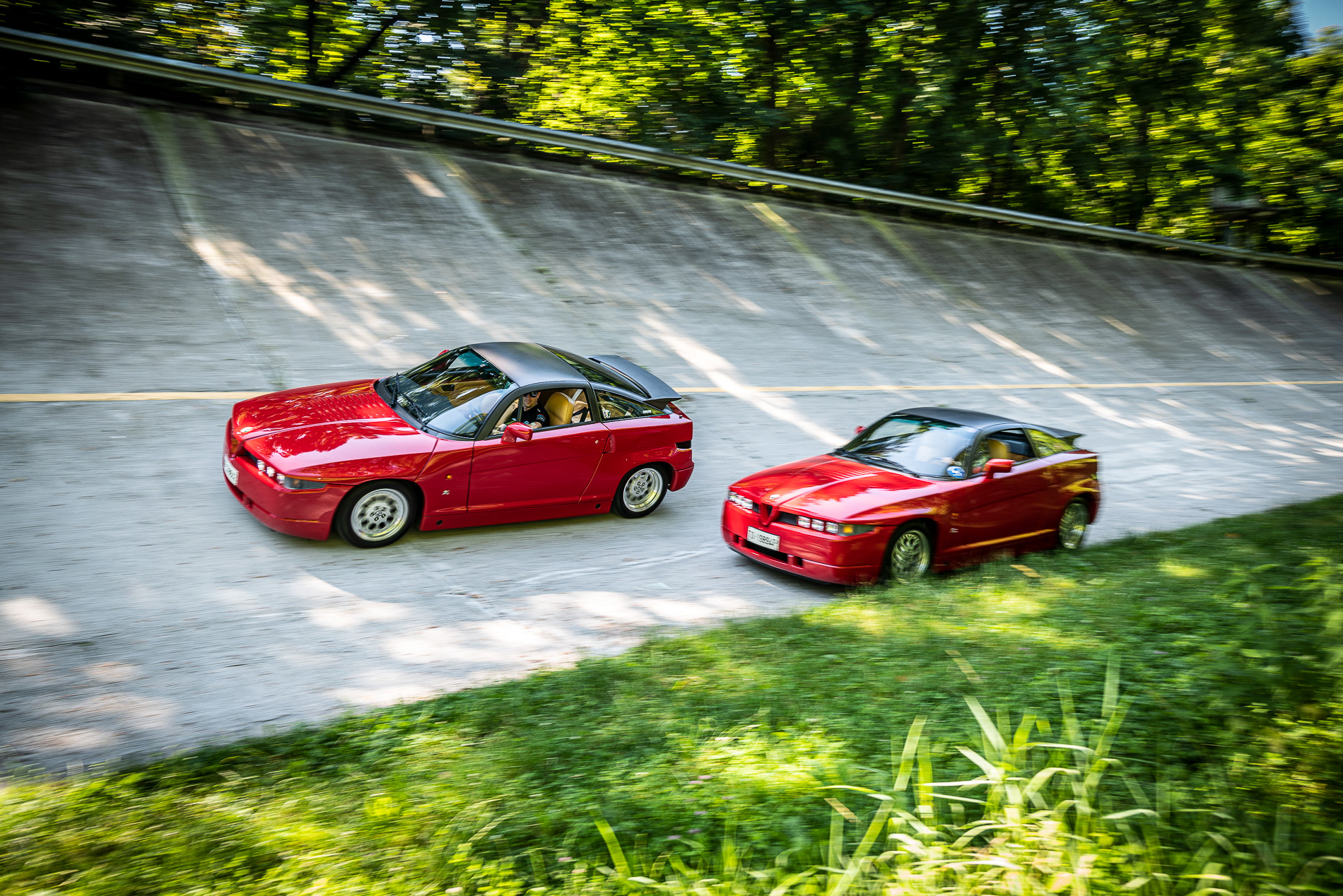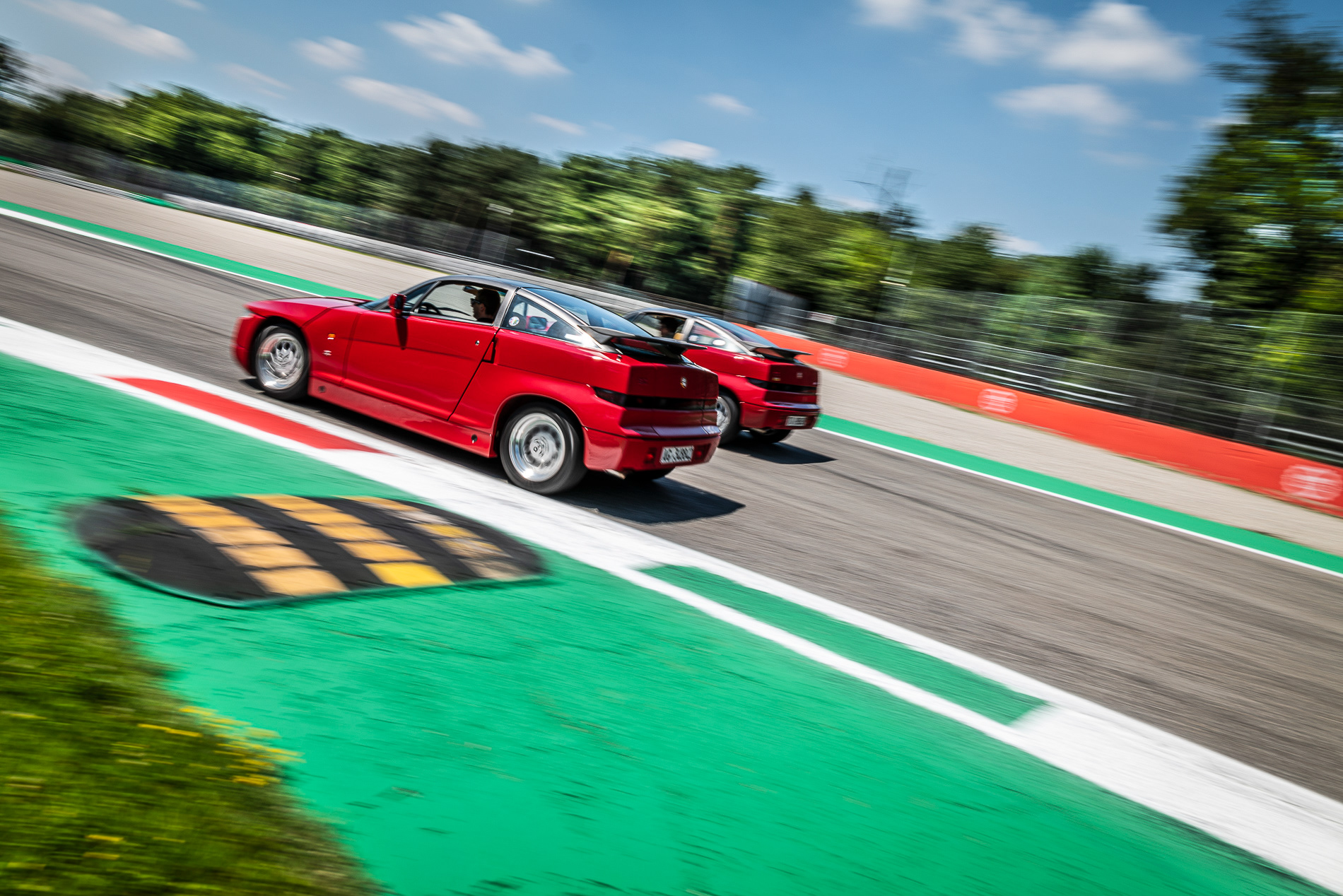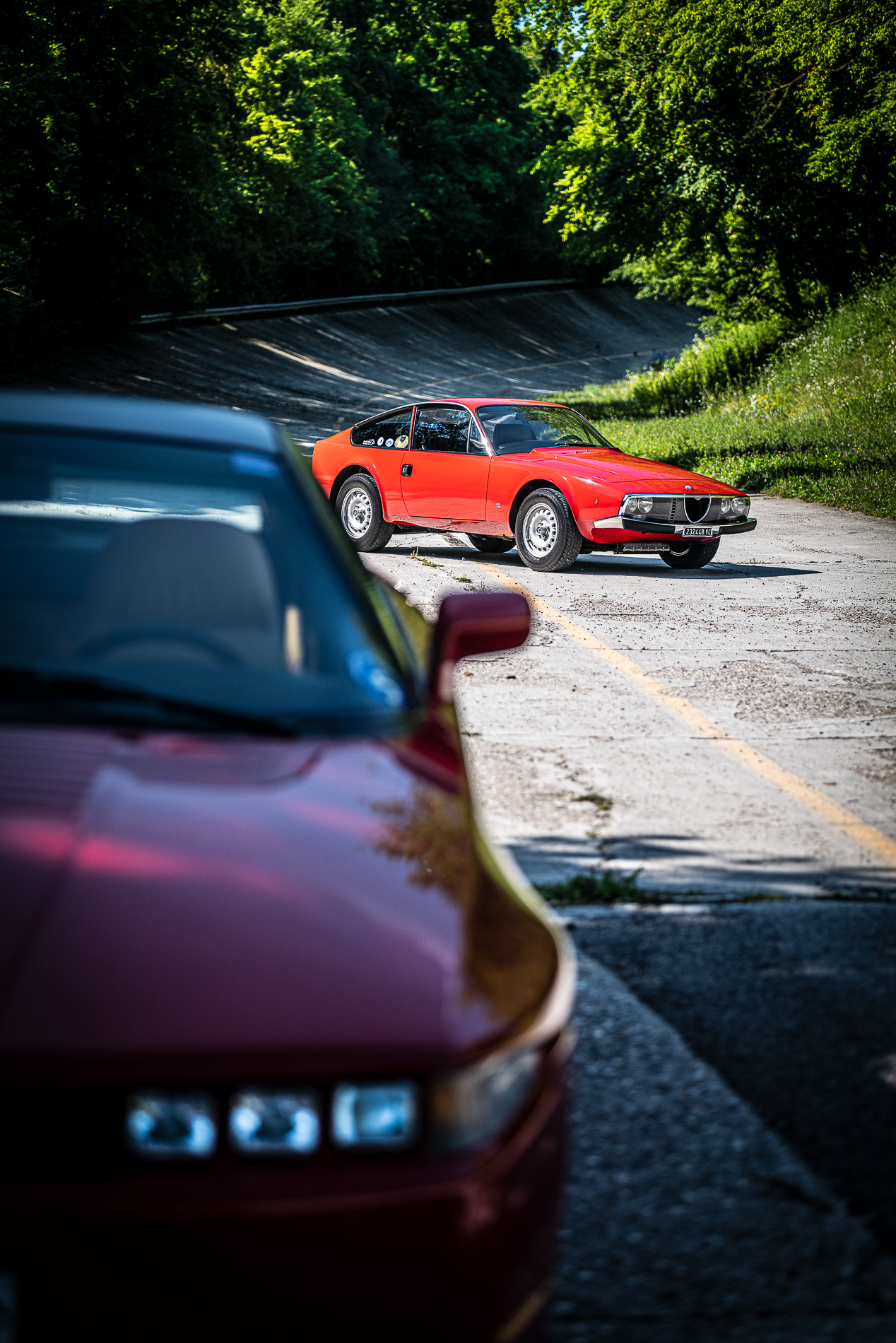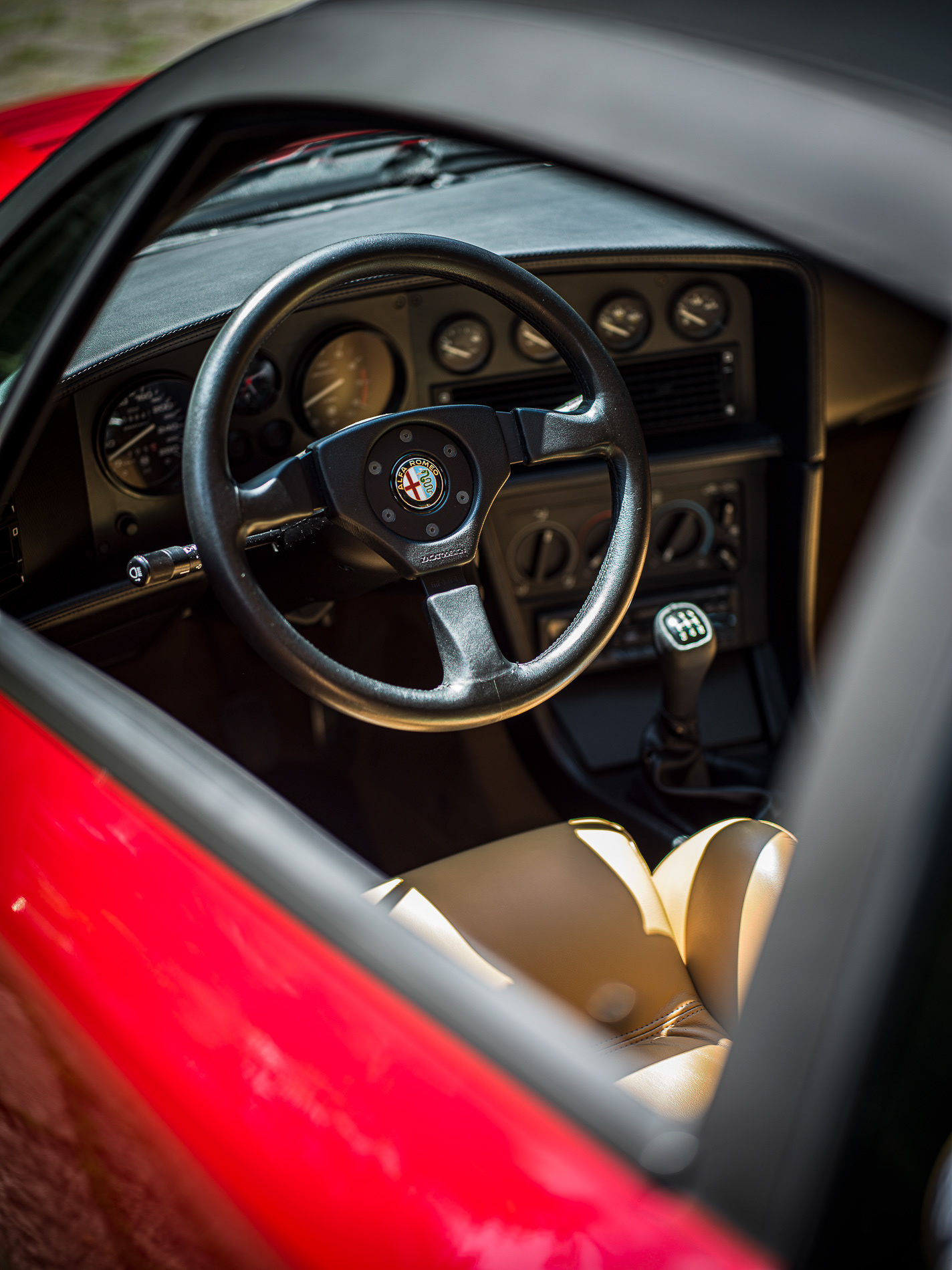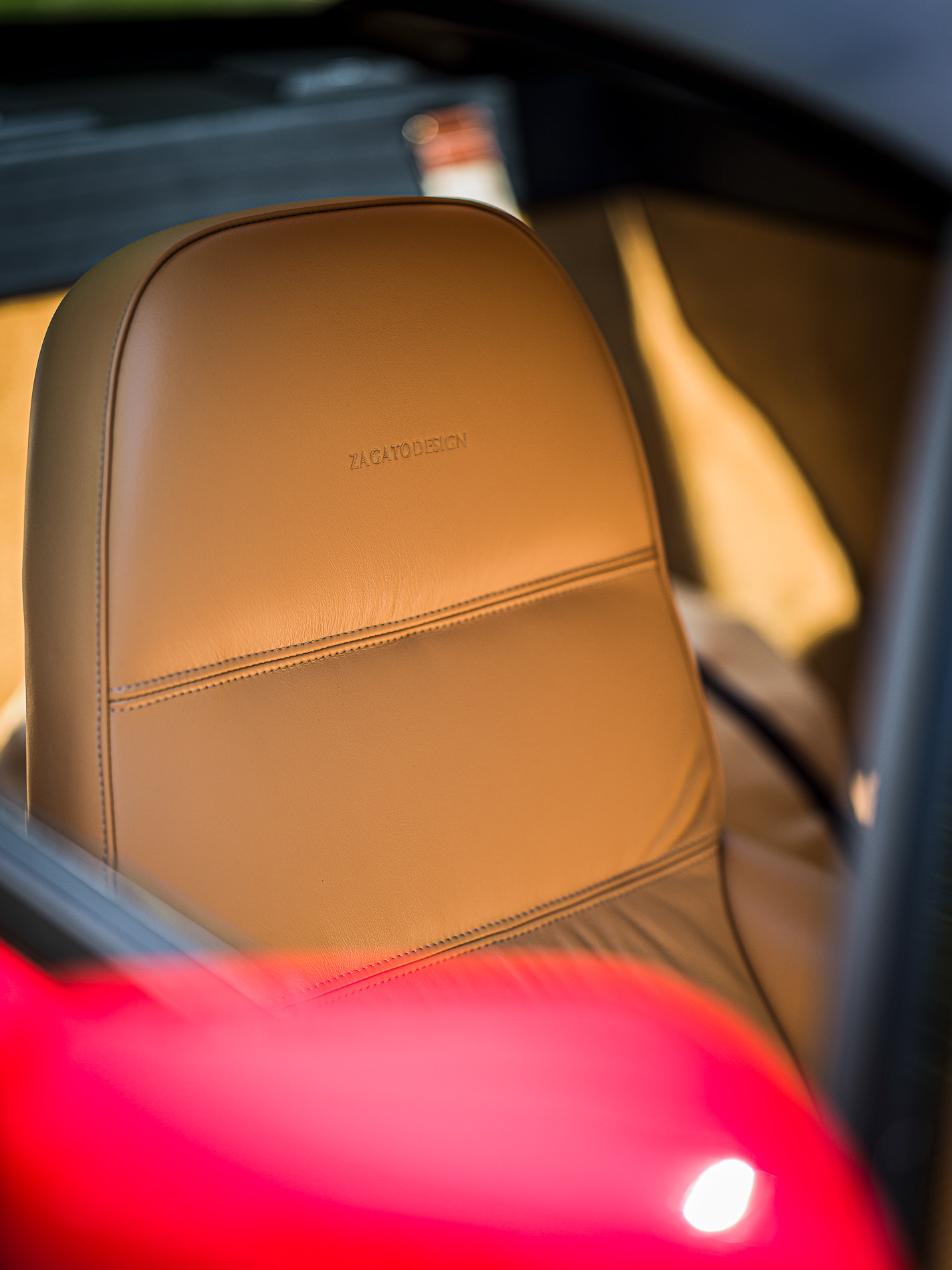 We have to take one SZ back to the "sopraelevata", we have to call the circuit security, it's complicated but we are incredibly motivated by what was happening. The first SZ is placed in close-up now, Luca lied down on the tarmac and Marco giving instructions to Michele by radio. Michele has to run only one single passage on the "sopraelevata" with the other SZ in the background.
One shot, One kill, like the sniper in the movie. The result is incredible, the picture we wanted from the beginning without knowing, almost overshadowed all the work of the day.
The soul of Monza made a great gift to all of us, now we can go back home and think about the next story.